In short, yes, but let me elaborate. Last week the Barefoot team travelled to the VRMA conference in Nashville TN. Aside from some great music, awesome food, and southern charm, there were some great things to be learned at the conference. Douglas Quinby, the VP of research at PhoCusWright gave an eye opening speech at the close of the show. If you left early you missed out but I will do my best to shed some light here as to why your website may ruin your business.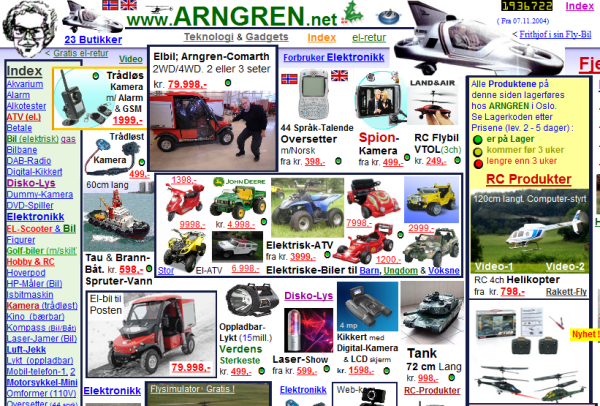 Only ¼ Actually Prefer to Deal with Homeowners
This isn't a call to arms or a scare tactic, it's the future and the best way to prepare for the future is with knowledge. The data points to a few specific trends that will make or break your business in coming years. The first is this, when PhoCusWright asked people "When considering and booking vacation rentals, which of the following describes your preferences for working with homeowners directly vs. with vacation rental management companies" the majority answered that they have no preference.* 35% of those surveyed showed no preference, the second most at 31% preferred to deal with a VRMC while only 25% preferred dealing with the homeowner.
People are Booking From The Web
In the same study, PhoCus Wright found that 73% of renters shopped around online. One step further shows that 68% or rentals were found via the web and lastly, 24% of rentals were booked online. The web presence of renters is growing as the world shrinks. The most important features when looking online include the ability to price check, amenity description, photos, and online booking. This all points your business future in one direction, the web.
Avoid the Pain
This one is short but sweet so let is sink in. When asked why people chose the specific website they did, the number one response was simple, ease of use. Ill let that resonate with a well-placed repetition of the point, the most important thing to your web visitors is the ease of use of your website.
What Does Google Say
Within the presentation I sat in on there were tons of numbers about mobile usage and how it's the future of the internet. If you want those numbers, you can download the PhoCusWright presentation from their website. However, I am choosing to stray from the presentation in hopes of giving this a bit more power. Google has deemed mobile web traffic SO important that they have removed the term "mobile" from their web analytics. Google considers the 2 types of web traffic so interchangeable that differentiating between the 2 is no longer worthwhile!*
So what does this mean for your business is the next logical question, fear not! It means several things, all of which can be controlled by you. First, it means that over the next few years, the differentiation between RBO and professionally managed companies will need to be clearly defined in order to set your standards apart. As it stands, companies like VacationRentalPlaces.com are working to create a universal listing for professionally managed companies but for now, there is no way to tell a managed listing from an RBO on HomeAway.com. The next thing it means is that these sites have a time sensitive edge over your website. Among having more listings there, these giant players have more money to put into their websites, mobile booking platforms, and means of the future. The reason that this is time sensitive is because you are now informed and able to respond. The next point is an important one. For the next couple years, this increased mobile usage will not be life or death, but it will be constantly moving in that direction. If you sit back and wait, the reaction time needed will ultimately be too late. Instead, prepare yourself, and your company for what we KNOW is coming through the pipeline.
Information from PhoCusWright can be found here