The Best and Most Flexible Trust Accounting in the
Vacation Rental Industry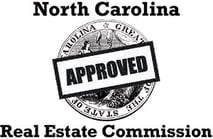 Barefoot's full trust accounting system is the most flexible and powerful tool in the vacation rental management industry. Over the last 20 years, we have tested our system with over 100 million dollars worth of transactions. We are also North Carolina Real Estate Commission approved.
Having the best trust accounting in the industry means:

Full rental and property management accounting, trust accounting, owner account, and travel agent accounting

Managing group bookings including discounts, split payments and group communication
Upsell of services and packages with POS charges, for internal and externally owned providers, like resort fees, tee times, and equipment rentals.
Tenant/guest charges, activity and POS charges, work order charges, and miscellaneous service charges
Full property management that includes being able to pay bills on the owner's behalf (like taxes, cable and HMO fees) and manage and bill inventory (like filters and labor).
Variable agent commission structures
Combined or split owner balances for syndicated ownership
Management of multiple offices in state and additional states with or without different ownership per office
Reports including bank reconciliation, balance sheets, journal and income statements.
Tax calculations for state and local taxes
End of Year IRS reporting
Direct deposit (ACH), eChecks, credit card interface and check writing
We strongly urge you to consider that although you may not need all of this trust accounting functionality now, you may need it in the future, and so you should always work with the software partner that allows you to continue to grow into your system.

"Hutchins Canning & Co, has seen a lot of PM software in its 35+ years operating in a resort community on the coast of North Carolina, where regulations are some of the strictest in the industry. Barefoot Agent 4.0 has some of the most robust trust reporting we've seen yet. We give their (property) Trial Balance Report two thumbs up!"
How Do We Ensure a Successful Accounting Transition
When new clients are on boarded, we go through a rigorous documentation, testing and implementation process, so that they have insight into where money is including understanding owner/property accounts, advanced payments, vendor payables, and taxes. We build out a complete payable system that includes payments by checks and ACH. Reports in Barefoot will help you understand your liability, revenue pace, and reconciliation.
Our accounting support team audits during the implementation process and evaluates each client's unique situation and provides recommendations from getting from no or existing trust accounting to Barefoot trust accounting. Once you're actively using the system we provide as much guidance as you need to make sure that your trust accounting is working for you.
When considering software, remember that trust accounting is the most important aspect of any solution.