Our Customers
Our vacation rental management and property management customers are at the heart of what we do and they allow us to be partners in their success.
This includes:
We start the relationship by documenting a technology business plan based on our clients business needs and the most meaningful way to use Barefoot

In depth and individualized training and implementation

Deep ongoing support including partner advocacy for the largest partner program in the industry

Continuous feedback loops from our clients that continually drives our product offering forward

Annual conferences to drive important conversations about the industry, sharing among peers and covering new product functionality
See what our customers have to say below. We would welcome the opportunity to add you to the Barefoot family.
June Butner
The Killington Group

"With over 2,400+ vacation rental properties in four states under our care, our team at Long & Foster Vacation Rentals required a property management system that would handle the ever-changing needs of our multiple offices and varied state and local requirements. We value the strategic guidance and curation of our relationship with Barefoot, and as a core partner, they help us ensure we exceed our vacation rental business goals."
Ron Clarke
Senior Vice President, Regional Manager
Long & Foster
"Being in the business now for over 15 years, we have grown our small company to one that required a more robust system than the one we were using which could not keep up with changes in the industry. We did extensive market research on many of the offerings in the market and all roads kept coming back to Barefoot because of many factors: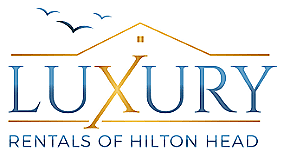 The ease of use for the staff. Huge importance in integrating a new system. The system is 99.9% flexible in making changes and updating client folios is as easy as point, click done!

Their host of integrations were important to us as we do rely on distributions to the major OTA's for our online marketing and prefer not to use 3rd parties to make this happen. It all happens right on the Barefoot platform

Ease of use and accessibility to the API connection for our own website worked seamlessly and has allowed us to further develop our own brand and create dynamic reporting and distribution of our content

Accounting and processing is very intuitive and can be customized to meet our needs. It has streamlined our end of month processing from 3 days to 3hrs! From ACH payments to owners and vendor to printing checks for whoever is owed. It is extremely flexible.
One of the biggest surprises with the company has been their support team. Simply unrivaled in this space! They are deeply knowledgeable of the platform, always (and I mean always) available and willing to help and super patient in working at a pace that worked for our group (which was sporadic due the incredibly busy season we have had). Never a hesitation to help and that was a very nice surprise as we have heard nightmares about onboarding and support. Not here, absolutely fabulous!
Thank you to all of the Barefoot team for a great platform and a great group of people to work with!"
Chris Walker
Principal/Broker
Luxury Homes of Hilton Head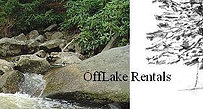 "I have been with Barefoot since December of 2008. Even though I may not be the largest client in Barefoot's stable, they treat me as if I am the most important client they have every time I call. I am confident that when there is something that I need to have changed, or corrected, I can contact them, get suggestions and ideas and whatever work I need will get done in a very timely manner. And I don't worry about being invoiced for every second they work to help me. Most of the time it is included in my monthly fees, and if I am charged, the costs are always reasonable.
--Bob Orr, President, OffLake Rentals
"We can no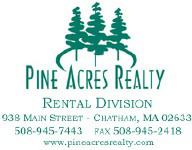 t say enough about Barefoot, Agent 4.0 and Barefoot Owner Access. The support is extremely quick and efficient. The software's flexibility, ability to be customized and the staff's interest in our business allows us to stay ahead of our competition. Our owners love Barefoot's Owner Access and we think that Barefoot's social media products are revolutionary."
-- Lisa, Caitlin and Heather, Rental Team, Pine Acres Realty

"Myrtle Beach Resort Vacations was founded by visionaries looking to be creative and push the vacation rental market in Myrtle Beach SC. To assist our creativity and desire to be cutting edge, we looked at all the software providers on the market for a system that would be able to provide us with a complete rental solution but that reflected our cutting edge needs. In choosing Barefoot as our solution, we not only got a rock solid browser based program, the most innovative product on the market, we have a partner. So much so that we have, in less than a year, been able to increase our inventory from 200 to 400 units. Barefoot was one of our best business decisions and I cannot emphasize that enough."
-Larry Custer, General Manager, Myrtle Beach Resort
Using Ba

refoot, we have found that the accounting is saving me significant time, the CRM and revenue management is increasing my business. And to top it off, they listen to my needs and have been able to modify the system for me to really dominate my market."
-Mike Connolly, Triumph Mountain Properties

"We bought Barefoot as a real estate company knowing we needed not only software but a mentor who could help us steer around the pit falls of the rental business. We are so happy we made the decision to go with Barefoot. The program is great, but more importantly the knowledge and the interest they have in our company make me sleep better at night."
--Laurie Finan, Owner, Shutters and Sails Real Estate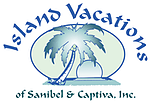 "Using Barefoot, check writing and balancing our bank accounts is a breeze and is allowing me to have more time off…. A wonderful Barefoot advantage! Thanks to all of you for your continued help, support and understanding of this business."
--Fran Peters, Owner, Island Vacations of Sanibel & Captiva, Inc.