Our Customers
Our vacation rental management and property management customers are at the heart of what we do and they allow us to be partners in their success.
This includes:
We start the relationship by documenting a technology business plan based on our clients business needs and the most meaningful way to use Barefoot

In depth and individualized training and implementation

Deep ongoing support including partner advocacy for the largest partner program in the industry

Continuous feedback loops from our clients that continually drives our product offering forward

Annual conferences to drive important conversations about the industry, sharing among peers and covering new product functionality
See what our customers have to say below. We would welcome the opportunity to add you to the Barefoot family.
GROWTH
"

As one of the largest vacation rental companies on the East Coast, we were interested in a vacation rental management software that would help us grow. We were also looking for a technology platform that would handle anything our multiple office and state environment could throw at it in the future. After a complete industry review we found what we needed to achieve our goals in Barefoot.
We trust Barefoot to be the partner we need as we strive to meet and exceed our goals"
-- Joe Amatangelo, President, Property Management, Long & Foster Companies
"I have been a fan of Barefoot for years and was one of their first clients. Three years ago, I opened my own company and in this down economy we have grown to 11 people and $25 million in sales, $2.5 million in rentals with triple digit growth every year. Their technology, support and people, who I consider my partners in rentals made it easier to take this huge jump and allowed me to grow quickly into one of the leading real estate companies in the area."
-Margie Papier Philo, Owner and Broker, Adirondack Premier Properties, Inc
SUPPORT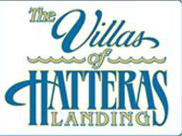 "I just wanted to let you know how much I appreciate the support and sales team. I know since we started using Barefoot in February 2010 that I have called support and the sales team numerous times with questions or needing help. You have all been there when I needed you, whether on a weekend or even at night. Adapting your Vacation Rental Program to fit my needs for a hotel (Condotel) situation was a challenge for all of us. But you made it work for me.
--Cathy McIlhenny, Broker in Charge, Villas of Hatteras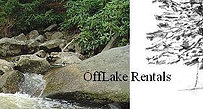 "I have been with Barefoot since December of 2008. Even though I may not be the largest client in Barefoot's stable, they treat me as if I am the most important client they have every time I call. I am confident that when there is something that I need to have changed, or corrected, I can contact them, get suggestions and ideas and whatever work I need will get done in a very timely manner. And I don't worry about being invoiced for every second they work to help me. Most of the time it is included in my monthly fees, and if I am charged, the costs are always reasonable.
--Bob Orr, President, OffLake Rentals
"We canno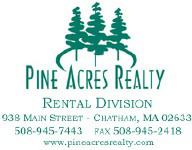 t say enough about Barefoot, Agent 3.0c and Barefoot Owner Access. The support is extremely quick and efficient. The software's flexibility, ability to be customized and the staff's interest in our business allows us to stay ahead of our competition. Our owners love Barefoot's Owner Access and we think that Barefoot's social media products are revolutionary."
-- Lisa, Caitlin and Heather, Rental Team, Pine Acres Realty
INNOVATION

"Myrtle Beach Resort Vacations was founded by visionaries looking to be creative and push the vacation rental market in Myrtle Beach SC. To assist our creativity and desire to be cutting edge, we looked at all the software providers on the market for a system that would be able to provide us with a complete rental solution but that reflected our cutting edge needs. In choosing Barefoot as our solution, we not only got a rock solid browser based program, the most innovative product on the market, we have a partner. So much so that we have, in less than a year, been able to increase our inventory from 200 to 400 units. Barefoot was one of our best business decisions and I cannot emphasize that enough."
-Larry Custer, General Manager, Myrtle Beach Resort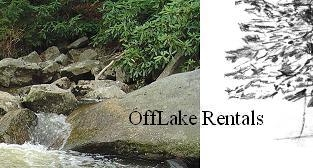 "The staff is friendly, courteous, and always there to help. I rely on them not only for my day to day needs, but I know if I have questions regarding strategic planning, or future needs, I can always call my sales rep, and count on him for immediate help, or he'll get the answers for me. The Barefoot groups is a great team, and have been a significant part of my success since I have been with them"
--Bob Orr, President, OffLake Rentals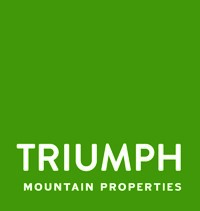 Using Barefoot, we have found that the accounting is saving me significant time, the CRM and revenue management is increasing my business, the communication management is making me far more efficient, and the social media is far ahead of anything else on the market. The Barefoot solution really gives me the tools that allow me to continually evolve and dominate my market.
-Mike Connolly, Triumph Mountain Properties
TRANSITION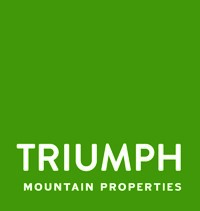 "We recently transitioned out of FRS to Barefoot and I could not be more pleased. The dataport was impressive and their support is the best I have ever had. And to top it off, they listen to my needs and have been able to modify the system for me to really dominate my market. I wish I had switched earlier."
-Mike Connolly, Triumph Mountain Properties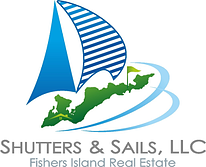 "We bought Barefoot as a real estate company knowing we needed not only software but a mentor who could help us steer around the pit falls of the rental business. We are so happy we made the decision to go with Barefoot. The program is great, but more importantly the knowledge and the interest they have in our company make me sleep better at night."
--Laurie Finan, Owner, Shutters and Sails Real Estate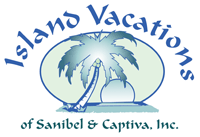 "Although change is almost always difficult, our transition from First Resorts to Barefoot has proved to be a tremendous time saver in the long run. Never did I think that so many hours could be saved with end of the month and accounting details."
--Fran Peters, Owner, Island Vacations of Sanibel & Captiva, Inc.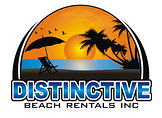 "We are currently in the process of installation of the Barefoot program. Because of their knowledge and experience in this industry, we have identified areas in our business where we can not only save money, but also where we can immediately increase bottom line dollars the day we go live on their system. The Barefoot team knows this business, and has opened our eyes in many ways about many things and we haven't even gotten up and running yet! WOW! What a program!!"
--Amy Lefebvre-Loughrey, Distinctive Beach Rentals, Inc
EFFICIENCY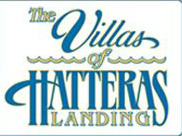 "Closing out the month with Barefoot is so easy and so fast I have it done within a couple of hours. The other property we manage (which is not using Barefoot and has less units) takes my husband about 2 days to close out the month and pay the owners. The time Barefoot saves me is amazing".
--Cathy McIlhenny, Broker in Charge, Villas of Hatteras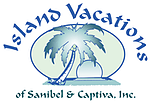 "Using Barefoot, check writing and balancing our bank accounts is a breeze and is allowing me to have more time off…. A wonderful Barefoot advantage! Thanks to all of you for your continued help, support and understanding of this business."
--Fran Peters, Owner, Island Vacations of Sanibel & Captiva, Inc.