Thought Leadership:
The Importance of Asset Management
for Vacation Rental Managers
Create Owner Clients for Life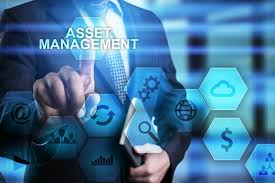 Barefoot has been providing thought leadership and related functionality for the vacation rental industry for over 21 years. Right now, we believe that becoming a property asset manager is the most important thing that vacation rental management companies can do to create value and a "sticky" relationship with their owners that will provide benefits that far outweigh what national or global portals can offer.
Ed Ulmer, President of Barefoot, spent some time with Amy Hinote of VRM Intel, and recorded a webinar about his perspective on:
The Case for Asset Management in a COVID-19 World
What is Asset Management for Vacation Rental Management Companies
Examples of Asset Management for Vacation Rental Companies
Actions to Implement Asset Management in Vacation Rental Management
Suggestions for Asset Management Services
Property Asset Management and the Future of the Vacation Rental Industry
You can view the video here. If you like the whitepaper associated with this presentation, please complete the form on the right and download it now.