Over the past few years, there have been some great advances in the software that vacation rental management companies are using. At the same time, there are still people using outdated vacation rental software. All this begs the question of, why are people using Dos based systems still? With all the current trends in software, apps, smartphones, tablets, Wi-Fi, 4g, and all the other technical terms that are no longer limited to an IT department, a business would do just about anything to tap into some of these resources. But there is more to it than simply being able to tap into the internet to run your business. Browser based systems offer regular updates, most free; Barefoot updates its system every month. This means that once you purchase the system, the updates allow you to maintain the best system available without additional cost. A Dos based system is only as advanced as it was the day you bought it, or that you pay to upgrade to. It may make you nervous to consider what else you still use every day that is from the same time frame. Without further ado, here are the top ten reasons that Agent 3.0c is better than your current FRS system.
1. CRM Tools- The ability to send quickly and easily email correspondence toprospective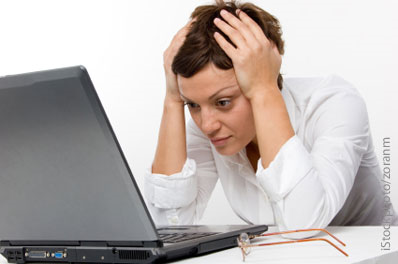 owners, prospective and returning customers, and vendors from the software without the need to recreate that database in a third-party provider and send reservation data as an attachment.
2. Owner Statements and Payments- Simple and timesaving method of creating monthly statements that are viewable by the owner on their OwnerNetork. ACH payments to owners are available as well. No more mailing out of state payments to the owners' banks.
3. Automatic Email Jobs- The ability to schedule key correspondence to your guests. For example, Rental Agreements & Confirmation Letters, Payment Reminders, Welcome Letters, and Post-Departure Surveys can all be automatically sent out at specific times based off the booking.
4. Quotes- You can save both search profiles and quotes. Following up on a non-converted quote is easy from a standard "Non Folio Quote Report" with emails or phone calls. Use links in your emails to allow your clients to create their reservation, or view your inventory & calendars at the click of a link and at their convenience.
5. Rewards Points- It is well known that the Vacation Rental industry is following the same trends as the hotel industry, as the hoteliers become more attuned and involved in the Vacation Rental business model. Stay in step with offering rewards points to your clients.
6. Work Orders- BF offers a powerful Work Order system that is designed to manage simple to complex tasks, starting with the initial complaint, through to the final resolution. With the ability to assign to outside vendors, with rapid email notification, and invoice the owner for multiple vendors, you can use one work order to accomplish even the most lengthy project. Add to this the ability to upload photos and documents and you have a tool you shouldn't go without.
7. Inventory System- If you need to keep track of inventory items, you need this feature. Agent can keep track of the number of items (lightbulbs, A/C filters, coffee makers) you have on hand and can bill them to the owner or guest through the work order system. You'll be able to know how many you have on hand, when to replenish your stock, and now much was billed out for each type of item.
8. Accounting- Bank Reconciliation and Trust Account Liability tracking is made easy in Agent. Other systems require a number of reports to be generated and the information transferred to another format to keep track of this information. Agent offers a simple and effective mechanism to create your monthly trust account reconciliation, and provides the Trial Balance total as part of the process.
9. Document Storage- Need to access your owner's contract generally means tracking down the hard copy, or accessing the file on your company's server. In Agent 3.0c, you can upload documents, like the contract and W-9 form, right into the owner record. The same is true of your vendors' proof of insurance and W-9 forms, making it easier than ever to make sure you are in compliance.
10. Auto OTA Letters- Inquiries received from your current portal partners are generally sent via email, requiring you to use your third-party email software and your PM software in order to respond. In this era of instant gratification, this often takes too long. Agent is able to be configured to answer these email inquiries, with emails you design, providing availability, pricing and the ability to "Book Now". And, if the property is not available, you can reply with more choices and links to your website to encourage the guest to stop shopping and book with you.

With all these tools, and the prospect of more to come, remaining on your Dos or windows based system is crippling your business. Ditch your outdated system as you did with your cassette player, parachute pants, and high top fade. Times are moving too fast to stay in a system that limits your business, especially when all the other tools we mentioned are being used by your competition.