Today, through our webpage, a contact us form was filled out and submitted to us. The main resonating message of this e-mail was simple, I am looking to grow but simply cannot do any more work! As I spoke to this prospect, her issues resonated with me as mere wants of other prospects and clients. Things that were "nice" and "neat" or that "Jane from reservations would love" seem to get looked over all too often by those not aware of what a few process could do for their business.
In business, time is money, it is that simple. If you can't find enough hours to complete work, then your business suffers. At the same time, if you slave away all day and work 60+ hours a week on 30 hours of work, would you not love those hours back. Without much further buildup, here are 4 ways that people in your own industry are saving time, money and sanity.
1) Automated Portal E-mails- How many hours a day or week to you and your staff spend on these? An e-mail comes in from an OTA portal and then work begins. It looks like a great prospect at first, only to find out the property is booked, and the prospect has some very specific wants. So you put in the legwork to find an appropriate alternative and e-mail it back only to find out that you were too slow. Someone else replied earlier and your window is gone, talk about wasted time. Automate this process! Any e-mail that comes in through such a regimented engine should be able to be responded to automatically, if your software can't do this, your competitions certainly can.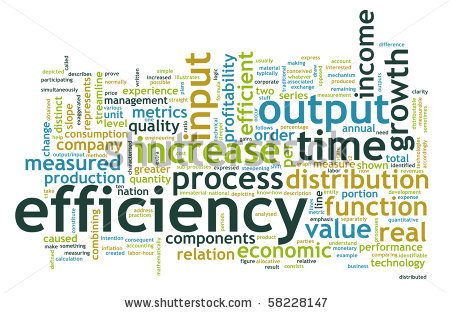 2) Manage Communication- Another scenario for you here, Mr. Smith calls your office and speaks with Jane. He and Jane spend a few minutes finding the perfect place. Mr. Smith has to check with his wife but will call back. Jane goes on lunch and when Mr. Smith calls back, Larry at the office answers and the process of backtracking begins, only to have Jane return and the loop gets thicker. Document everything and store it in an accessible area so all your prospects will be on the same page as all of your employees.
3) Rely on Your Loyal Customers- This is a two tier message because your loyal clients are an easier return on investment, and they are also your best word of mouth marketers. Companies work so hard to get people in the door and once they are there, it's on to the next client. The money spent on a new client is astronomical compared to a return customer, embrace that and make people want to return. In doing this, people will tell their friends about you. Making a vacation experience social media worthy is a great way into the word of mouth market. Embrace your client, once they are there, the deal is not finalized until they leave happy enough to return.
4) Work Anywhere- In the age we live in, the sad fact of life is that instant gratification is the ultimate client objective. I know you don't want to work at 10pm, and who could blame you if you need to travel into the office. The fix is simple, get a browser based system. Between automating your e-mails as much as possible and putting in 10 minutes at a time to reply to an e-mail or 2, you have made yourself a 24 hour service center! You employ 5 people? Each person can be on call for 1 weeknight to respond to sales e-mails. Again, with automation, this can eliminate most of the incoming mail that you even need to read.
So there you have it, 4 relatively simple methods to become more efficient and ultimately grow your business. If you can adhere to these 4 tips, your business will operate smoother than ever. With all the spare time, you can choose to grow rapidly or enjoy a shorter work week. The choice is yours but don't miss out based on antiquated tools that hold your company back, instead, run your business.