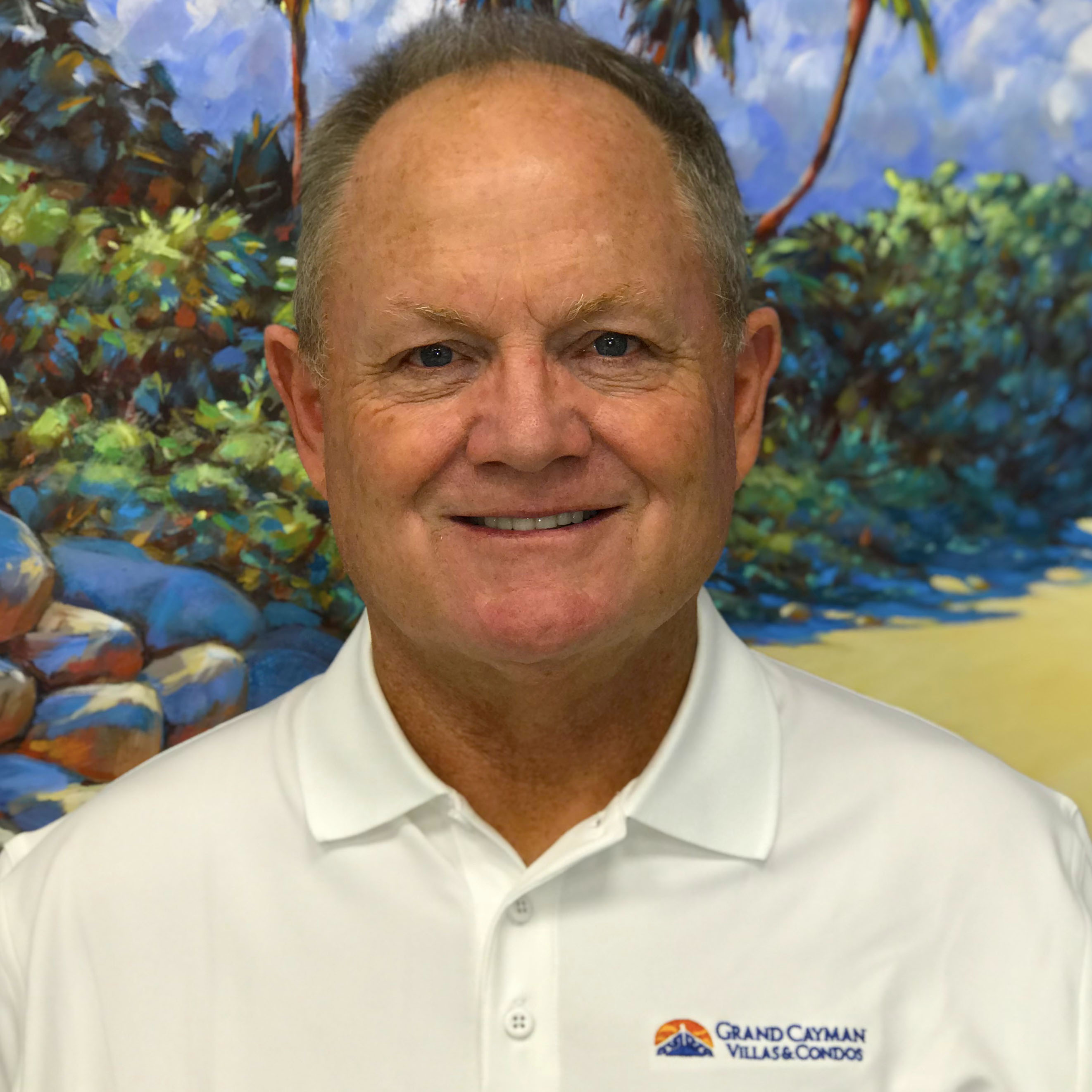 Background
When meeting Jim Leavitt at his offices in Scott's Addition, the hippest area in Richmond, you notice the innovative tech-style open layout of the office. His staff is busy at work using the latest technology to facilitate a thriving luxury vacation rental business 1279 miles away on Grand Cayman. The multiple Google Analytics, Data Dashboard and Live Chat wall-mounted monitors let you know right away that this company means to use technology to the fullest. Jim is quick-thinking and decisive, 100% focused on building the best relationships with his owners and guests. He is also well connected in the industry and spends a lot of time talking to industry influencers and like-minded vacation rental managers.
Grand Cayman Villas and Condos manages just under 100 stand-alone oceanfront villas and books as agent for another 250 condos on 7 Mile Beach. I first met Jim at a conference last year where he mentioned that he was considering making a change from using V12 software. What followed were long and intense conversations about what Barefoot could offer. But at the heart of making this change was his need to fill two major gaps in his present PMS: 1) Customer Relationship Management and 2) To have direct connections to non-Expedia OTAs, including Airbnb and Luxury Retreats.
While considering his many options, Jim attended our user conference. It gave him a great opportunity to talk with other Barefoot users in a relaxed setting. He also made great use of client references and liked that Barefoot could be tailored to his business and connect him to one of the largest partner programs in the industry.
Jim and Grand Cayman Villas and Condos are now a Barefoot client. They are almost done with training and implementations. The reason I visited his office, other than the amazing BBQ place around the corner for lunch, was to take his pulse on his transition to Barefoot and glean from him fresh impressions of how Barefoot stacked up to V12. Sharing Jim's first-hand evaluation with potential Barefoot clients may help to illuminate how our team at Barefoot has built our PMS and its integrations around our clients' needs and wants.
Manipulating and Control of Data is More Efficient
As he has been going through the training and building his rates, he immediately appreciated some key differences in how information is organized:
Cosmetically, Barefoot is easier on the eyes, more logically organized, font size is larger and easily readable, even on mobile. Barefoot is faster and with fewer keystrokes.

The ability to change the rates for properties across seasons within a minute per property or price class as opposed to having to move through several tabs saves a lot of time and is much more intuitive. Rate changes are a pleasure and not a chore.

Ability to use the scroll and tab buttons to move down the rate table, not just three columns at a time, takes 1/5 of the time to enter/edit rates and charges.

All the rates, add-on charges and taxes are in one table, so you can scroll to proof your work for all ranges or use the CTL F function to find a specific item immediately.

In folio view, all rates, PM commissions/fees, owner charges, folio transactions and due in/out dates are displayed on one page. V12 requires clicking 3 separate tabs to see all the folio data that Barefoot displays on one page only. Mistakes are caught much quicker with Barefoot.
Outstanding Individualized Training
Jim and members of his team are now in the final stages of training. He's been through two software implementations before and the team were prepared for another significant business interruption. While any software implementation requires additional work, Jim feels that Barefoot's training is more intuitive.
Organized around highlighting efficiencies for the manager and the reservationist, with a significant willingness to find ways to say yes to great ideas… Barefoot values ongoing client feedback for development cycles.

Individualized trainer and project manager work with each client to make sure that unique business needs are analyzed and incorporated into day-to-day routines.

Accounting audits at key points during the process to make sure that trust accounting and bank reconciliation is set up correctly from the beginning.

Partnerships/Integrations are carefully considered and implemented during the training process.
---
"The adage about 'teaching a man to fish' has come to mind many times during the training. The Barefoot team focuses on empowering the user to take advantage of all the features and functions that have been built over time from the input of actual users.
---
Read More