Back in May I ran a blog about Neil Warren who had rented his room through the popular site Airbnb.com. This site has made news headlines a few times for its rental policies and the people who are avoiding laws and legislation while using the site. One member found renting a room was violating her condominium complex's policies. Mr. Warren was in violation of several leasing laws for the city of New York. He however, decided it was best to continue renting his apartment to quests.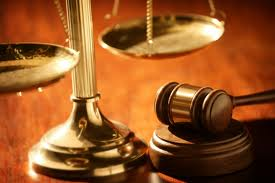 When I originally wrote that blog, I had the sentiment that more cases like this may come to the forefront and Airbnb may face some difficult issues down the road but warned property managers to push this news segment out to guest seeking rental spaces. Now that this story has come to, it is more important than ever to get the news out. Just to keep you up to date, the original blog was about a fine for about $2,400. That ruling was recently overturned, putting Airbnb in the news again, and now, they have been subpoenaed.
"Attorney General Eric Schneiderman, in a subpoena issued on Friday, requested the company turn over data on Airbnb's 15,000 New York-area members who rent their spaces, called "hosts," according to a person familiar with the matter. The office has been looking into Airbnb for more than a month at the request of lawmakers and housing advocates, another person familiar with the matter said." Read the rest of the blog here.
So what does this mean for vacation rental managers and the industry? Well it means more attention that's for sure. It means you have the chance to make a memorable impact and pull clients from your competition. Most importantly it means that VRBO rentals are about to be in the dog house. The city of New York is looking for people avoiding taxes, legislation, and rules setup to keep everyone safe. With this crackdown, you need to be marketing the security of your professional management, any credentials you have and the safety of booking with a legitimate company.
4 fast tips to make this a positive
1) Push this news story- out to social mediums like Facebook so people can see that your competition may not be the best alternative
2) Boast your credentials- Are you certified by any groups? Have you done an amount of transactions with no scams? Tell people about your success while its relevant. When there are no scams around, people don't care that you have a perfect history until its too late.
3) If you list on Airbnb.com- Link back to your physical site so people on there can find a secure and legal way to rent
4) Save Blogs- You never know when more news will develop so it is important to have important instances on record. Don't be afraid to reference it with owners to ensure them that their listings are safe with you