So its national Vacation Rental month this July and we hope that you are preparing for the blast of business and overwhelming amount of guests. What's that you say, you're not doing anything to push this news to your potential guests? Surely there is a mistake here as this is some free publicity. If you have not been publicizing this then you are falling into the shadows of large companies like Wyndham, who are playing on the national level. Fear not, here are 5 ways you can still make the most of the free publicity of this month!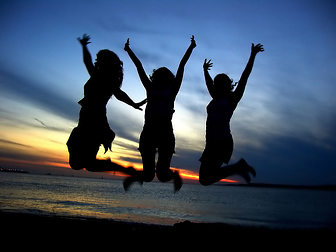 With the summer in full swing, hopefully all of you in summer markets are fully booked and, despite being so busy you are pulling your hair, are happily catering to a full guest list. The real issue is what happens when your main season ends, the shoulder season is ripe with opportunity and here is how to capitalize based on national vacation rental month.
1) Rewards- It's so simple yes so few vacation rental companies use rewards. Offer guests staying with you this month redeemable points to use for a later stay.
2) Free Publicity- Not many people know about this amazing holiday, or that it lasts for an entire month (imagine the joy of a child for a month long holiday) so odds are someone would love to report on it! If you are in a vacation dense market, reach out to your local media to celebrate and get your company name out there.
3) Coupons- Similar to rewards, but coupons are better used for potential guests, or prospects. Offer your services to local markets that could make the most of a short, last minute getaway this month.
4) Grow- What better occasion to reach out to VRBO's in your area and convert them to professionally managed rental properties? In the most literal sense "'tis the season".
5) Plan- If you were caught off guard this year, analyze your data and look forward to next year by building a solid marketing plan.
6) Diversify- Here is a chance to try something different and new for a brief time. Go ahead and try the new sales pitch, pricing, marketing tactics, or anything you have been pondering. Give it a shot for a month and see if change works for you!
So the time is now, with a title like National Vacation Rental Month, how could your management company could not embrace all the possibilities? Before you leave this page, I want to stress not to rely on number 5. The opportunity to plan for next year should be only one of many considerations for your company but you must remember, if you spend a year planning, so is everyone else. Instead, think of ways to strike now and truly make the most impact on your market.