In Las Vegas it has become illegal to rent homes in short term rentals. Now, a town in Arizona may be making similar strides. Gilbert Arizona prohibits short term rentals in single family neighborhoods and is considering extending the legislation to multifamily neighborhoods like condo buildings. As is, short term rentals are only supposed to occur on commercial properties, however this loophole allows people currently residing in multiple family complexes to skirt the law.
This all came about when a resident complained that her condo complex seemed more like a hotel than a housing unit. As it stands, nothing is illegal in this case, however, at the request of the resident, the town is now reconsidering its legislation on vacation rentals and other short term rentals. Due to this new focus on the legislative grey area, the town is currently considering an expansion of prohibited rental areas.
Is this becoming a trend? Are towns looking down on short term rentals as troublesome and relegating any short term rentals to commercial properties? We don't think so, rather see these as a few relatively isolated incidents. However, this doesn't mean you can't help prepare yourself for a worst case scenario.
First and foremost, make sure you are renting to good tenants, not party animals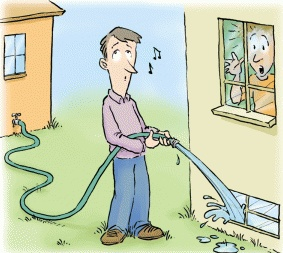 Second, track those tenants with a questionable history with your company.
Third, if possible, build a rapport with your homeowners, and furthermore, with their community
Finally, be vocal and present when discussions like this arise.
Make your vacation rental management company a friend of the community so people see your whole company as a member, not just a company looking for profit. The simplest way to do this is to start in areas where you have several homes in a small area. Any steps you can take to increase communication is crucial. Remember, your clients aren't just renting the house, they are renting the experience, and nothing can ruin that faster than a hostile neighborhood.