Almost a year ago we wrote an article discussing the policies in Las Vegas regarding short term rentals. To avoid having homes in otherwise residential neighborhoods being turned into hotspots for one night parties, legislation was passed eliminating any rental under 30 days. To back that up, a $1,000 daily fine was placed on those reservations that existed under 30 days.
The dealbreaker here was when homes were being purchased by party throwing companies with the sole purpose of being rented short term. In my prior article one company knowingly and rather promptly broke this new legislation and suffered a $29,000 fine for a one night rental.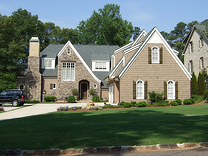 Photo by: Steveartist
However, this legislation is facing some opposition by someone other than one might expect. Property managers and would be vacation rental landlords believe that the suburban areas surrounding Las Vegas are great for families, sports teams, or many other legitimate renters that are currently missing out.
"Property managers told the commission they've rented to couples who were here to adopt, and youth sports leagues that save money and keep track of the kids by putting them into a house, rather than a hotel.
But commissioners have reservations about less benign renters. Commissioner Steve Sisolak said he's had complaints from residents enraged by weekend bachelor parties in their neighborhoods." (CBSlocal-LasVegas)
It is great to see decision makers being open to the ideas and suggestions of those in the rental market. We will be keeping an eye on this legislation and if it passes, it will be up to those companies and home owners in Las Vegas to set the bar for other locations looking to make similar changes.
Read the original article here: Las Vegas Passes Timeframe Rules for Short Term Vacation Rentals