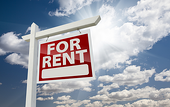 Start off by finding a popular rental destination, purchase a property and renovate it with the renter in mind. Continue on this path by getting some "better than amateur" photos for your online listing, find a property manager, and lastly focus on those coming through as guests. Does this sound familiar to you as a property management company? Well, the bad news for you is it sounds familiar to many RBO owners looking to increase their revenue by renting out properties they own. This article recently popped up describing ones man's journey, who bought an apartment specifically to rent out on Airbnb. The RBO market is become more and more lucrative to people looking to diversify their revenue stream and this is a direct challenge to your business.
This blog was meant to be a Blog Update 3.0 to my earlier Airbnb.com blogs but I decided to spin it a bit differently after a few things stuck out to me. First and foremost, with all the attention Airbnb.com users seem to have been gaining in the news, I couldn't help but wonder if this property was being rented out legally. I couldn't find this exact listing, but I also couldn't help but remember the blogs I wrote on short term rentals being illegal in Clark county. Some more updated articles I found showed that, indeed short term rentals, although in legislation, are illegal in residential areas. Again I don't know where the exact location of this property is but it certainly could be possible that this home is in a residential area.
To bring it back, the first blog update I wrote on the Airbnb.com matter got some very negative buzz from a few people and a lot of positive reactions from others. However, I want to point out that this is an instance of people operating within the confines of Airbnb.com, but outside the confines of the law in their area. We saw this in NYC with people renting out their properties and having to resort to calling their guest's "roommates" simply to avoid legal issue. Also, stories of hostel type enterprises based on Airbnb.com exist as well so we know that they are out there, the question is where. Without the governing body legal ramifications that property managers have, each RBO listing on these sites is relatively ungoverned.
The fact is that these listings are your new competition. They can come from nowhere, pop up with little to no capital or startup, and there are more tools than ever to help them on their way. RBO listings can come and go with the season, or on the whim of the property owner. The dangerous part here is that companies that list your properties (Airbnb.com, Homeaway.com and more) have a major interest in the success of these RBO's. If you don't believe me, Airbnb will send a photographer to an RBO property to help with their listing. All that aside, these properties are your newest competition and you need to be aware of their abilities and how to respond. Here are some simple ways.
5 ways to separate yourself from the RBO listings you compete with:
1) Market Your Credentials- If you use a portal, and lets face it, most do, then boast about your business in your listings. Don't be afraid to link to testimonials, referrals, or your website, basically anything that proves your validity as a company.
2) Share Information- No one knows that there are people out there acting as priests leaving for the seminary, only to walk away with your money and scam you but it happens. Share blogs, news and other stories about what can happen if you rent from an untrustworthy source.
3) Uniform Listings- If possible, create a uniform structure to your listings that differentiates you from the throngs of RBO properties.
4) Amazing Pictures- Did you know Airbnb.com will send a professional photographer to your RBO property to take pictures for the website? Your pixelated dark pictures taken by the intern won't cut it anymore.
5) Know the Competition- RBO listings are your new competitor and they operate much more loosely, make their own rules, and can come and go as they please. Know your competition to better set the stage for your properties to blow them away.