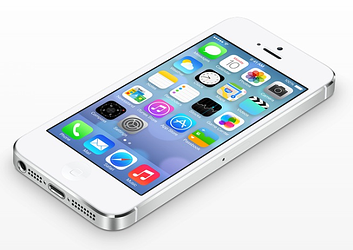 Lately, I have been trying to shift the focus from what IS happening, to what WILL happen.
It's a rather lofty view but it better embodies the thought process of the more successful companies. To gauge where the market will be has long been a trait of the most successful individuals and companies. Innovators like Steve Jobs, Gary Vaynerchuk and others who pushed the boundaries of companies, products and people have set the tone for business in today's world.
So will that philosophical overview, what can we expect from the World Wide Developers Conference today from Apple? In short, an overhaul of the apple iOS with iOS 7. While that's all well and good and will surely be exciting, what can it mean for your business? It means several things, all of which are things your business must consider:
1) Go mobile- Studies have shown that more and more vacations are being booked through mobile platforms, ie tablets and smartphones. This may be where hotels are but it is where vacation rental homes will be, and soon!
2) Think different- Not like Apple, although that mentality seems to have its payoffs. Rather, think differently than yourself last year or last week. The rental market is changing and if you continue to think like you have in the past, that is exactly where your revenue will be, in the past!
3) Challenge- This is more the action to step 2 than anything else but important regardless. It is important to challenge everything involved in your business, from your vacation rental software, to your employees, to your competition.
4) Apps- I should have this underlined, bolded and stars flying around it like a Harry Potter prop but the future is apps. Vacation rental software companies are already looking into them and how they can change your company. Keep apps in mind when you think about where your business can be
5) Don't fear the future- The future brings change and too many companies focus on what they did, rather than what they can do! The future is limitless, as are your abilities as a company so don't rest on what you have accomplished.
The bottom line here is that the past is the past and the companies that wish to be successful in the future, need to think about the future. Considering the past in future business moves will only carry your company so far. Do your best to change your mindset and outthink your competition to truly outmaneuver them.