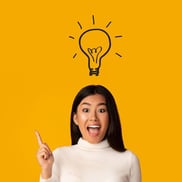 In the dynamic realm of property management, having a reliable and efficient vacation rental management solution is crucial for success. Barefoot Technologies stands out as an all-in-one property management system that not only offers robust features, like unlimited amenities, but also provides unparalleled training and support to its customers. From the moment new users come on board, Barefoot Technologies goes above and beyond, starting with our comprehensive training program.
Training Excellence
Tailored Training Programs:
Barefoot Technologies understands that every property management team is unique, and so are their learning styles and needs. Our training process begins with a personalized approach, where the Barefoot team works closely with new customers to identify specific requirements.
We dedicate 18 one-on-one training sessions with new clients to confirm that they understand how to use our software to the fullest. These sessions cover everything from navigating the system to creating reservation types and how the system manages full trust accounting.. We understand that you are running a business and work at your pace and can provide additional training sessions if needed.
During the onboarding process, we use a tool called the business rules matrix, where we document how we will get you successfully from where you are into Barefoot. This includes a conversation about data-porting, which can shorten delivery. We will remind you to make sure that the data you are bringing in is clean, meaning good capitalization, formatting, spelling, etc.
Onboarding Specialists:
One standout feature of Barefoot's support is the dedicated Solutions Engineer assigned to each new customer. These specialists are not just experts in the software, but also possess in-depth knowledge of the vacation rentals management industry. They guide users through the initial setup, helping them navigate the system and make the most of its capabilities, including making sure that partner integrations, like credit card processors, insurance providers, portals and all the other technologies are delivered successfully.
Interactive Learning Resources:
Recognizing the diverse learning preferences of users, Barefoot Technologies offers a rich repository of learning resources. We record all our training sessions so that you can refer to when needed as well as to train new employees that come aboard. From our video tutorials to step-by-step guides, users have access to a variety of materials that cater to different learning styles. This not only facilitates better understanding, but also allows users to revisit and reinforce their knowledge at their own pace.
Ongoing Support
Responsive Customer Service:
Barefoot Technologies takes pride in its responsive customer service team. Users can reach out at any time via support desk, email, or phone with queries or concerns, and the dedicated support staff ensures prompt and effective resolutions.
Our accounting team understands that questions come up during the month end processes that may need a quick answer. To keep you on track, they provide each client with chat functionality. This commitment to customer satisfaction creates a sense of confidence among users, knowing that assistance is just a call or message away.
Regular Updates and Training Sessions:
As the property management landscape evolves, so does Barefoot Technologies. Our monthly updates are based on the needs of our clients. These releases are accompanied by how-to documents to introduce users to new features and enhancements. This proactive approach ensures that users stay ahead of the curve, maximizing their efficiency and effectiveness in property management. We are also available for additional one-on-one training if needed.
Community Engagement
User Forums and Community Events:
Barefoot Technologies fosters a sense of community among its users. We host a user conference and workshops each year so that clients can meet up face to face, ask questions, and get updates on the software. Additionally, Barefoot organizes regional visits to see our clients and check-in as well as attending all the major shows, including VRMA (Vacation Rental Management Association) for networking opportunities and to stay up to date on the industry.
In 2024 we are excited to bring back "The Watercooler", an online meeting providing a platform for our Solutions Engineers and users to share insights, tips, and best practices. This collaborative environment strengthens the user community, creating a support network beyond the capabilities of the software itself.
Conclusion
In the competitive landscape of property management systems, Barefoot Technologies shines not only for its comprehensive features but for the unwavering support it provides from the very beginning. The commitment to personalized training, responsive customer service, ongoing updates, and community engagement sets Barefoot apart as a partner in success for property management professionals.
We have a 95% client retention rate because we listen to and support our clients. Choosing Barefoot Technologies is not just a decision to implement a software solution; it is a commitment to a collaborative journey with a team dedicated to the success of your property management endeavors. For more information, to ask questions, or to schedule a demo, please visit the Contact Us page.