For years we have been preaching the benefits of cause marketing to our prospects but it never appears to take hold as much as we at Barefoot would like. Today, I was reading a blog posted by Hubspot, can be found here, and thought the translation was perfect for the vacation rental market.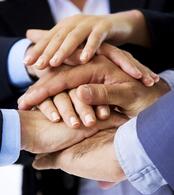 Without going into laborious detail, cause marketing is when a for-profit and a non-profit can partner up in a situation that is mutually beneficial for both. Generally, the for-profit has something to offer the non-profit in exchange for exposure. In this case, you have rental properties to offer for use to the non-profit at a potentially better rate due to the nature of their cause. A very common cause marketing partnership is usually found with the Susan G. Komen for the Cure foundation and their partnership with countless for-profit companies. The companies donate a percentage of sales to the foundation, and the foundation offers a bit of marketing.
While this may sound well and good, tying it to your business may be easier than you think. The first step is to find a cause that you are passionate about, or one that has a strong presence in your area. Follow the next few steps and you could be doing your own cause marketing:
1. Assess your area- does your area have fundraisers come to town for many different non-profits or is it smaller and more focused on one or 2 companies? Asses how you can best position yourself and reach out.
2. Find your passion- There is nothing greater than giving to a cause that you feel passionate about. If your heart is not in it then it may be best to seek alternative means.
3. Connect- Do the legwork and don't expect these non-profits to come to you. This isn't their business model so go to them with a model that they can understand and appreciate. If you can't speak to them and offer them something, then its just added work on their end so connect with their needs as an organization.
4. Handle the Startup- This ties in with 3 but needs repeating. Again, these organizations are not looking to do vacation rentals, if they were, they would be. So be ready to make it seamless and simple for them.
5. Web presence- Establish a coupon code for their organization and ask that they put your logo on their website or emails. Keeping it simple and non-imposing will help you in the long run.
6. Not Your Typical Partner- Embrace the individuality that is this new relationship as you move forward. This will not be the same as the last few partnerships you have made, but, if you keep their best interests in mind, it may be one of the most rewarding.
While each non-profit is different, don't be afraid to approach them and offer what you can to them and their organization. Find a rewarding organization in your area and begin the process, you never know how well it can work. You could be the next company to lend a hand in a time of need. If you have done something similar, as either the for-profit or as the non-profit I would love to hear your input!