By now I am sure you have all heard about the bombings at the Boston Marathon. As a New England based company, we here at Barefoot Technologies are at our offices with a very heavy heart. Our condolences go out to any and all of those affected by this tragedy. While this is a terrible event, we couldn't be prouder of those first responders and those close enough to the scene to lend a hand.
New England has always had a resilient spirit that stays with a resident long after they leave. I personally know several long removed New Englanders who are doing what they can to lend a hand. People like Marisa Ayotte, training to run the Blue Nose Marathon and raise money to help those affected are an excellent example.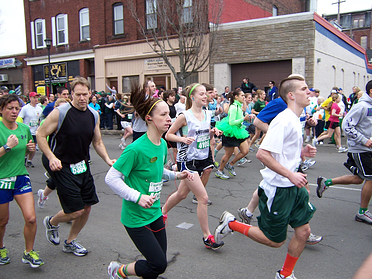 Those first responders on the scene had gained a heroic status in Boston and New England as a whole. People like Carlos Arredondo, the most iconic hero of the tragedy, the B.A.A. volunteers, the countless police officers and medics, and countless more who have committed themselves to help.
As a Vacation Rental software provider, we at Barefoot are proud to see companies in our industry stepping up and helping out. Rent My Vacation Home has, in compliance with home owners, decided to offer extended stay's to anyone affected by this tragedy.
"The vacation owners of the homes located in the affected Boston Massachusetts area by the heinous events of April 15 have agreed in conjunction with rent my vacation home to extend these days so that vacationers can try to relax and enjoy the remaining days of their vacation."

Over the course of these events, the amazing character and will of the people of Boston has shown true. We here at Barefoot could not be prouder to be based in New England, an area so renowned for its fighting spirit that as Sthepen Colbert said the people are "so tough, they have buckle their hats on!" Again here at Barefoot, our thoughts and prayers go out to anyone affected by this tragedy.
#BostonStrong