In the constant attempt to bring you new and relevant information, today's blog is coming not from me but from HouseSittingjobs.com. This article is about what to look for in vacation rentals when children are part of the equation. One massive perk our industry offers is the ability to tailor better to a family than a hotel room ever can. We read the article and found it well written enough to reccomend it to you, our readers. Without much more babble, here is the 10 things to look for in a Vacation Rental when travelling with kids.
When you're planning an extended family vacation, a rental property is often more economical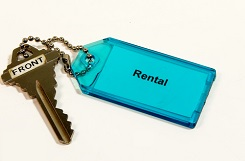 and more convenient than a long stay in cramped hotel quarters. Selecting the perfect short-term vacation rental, however, is far from a simple process if you're not sure what you're looking for. When you're adequately prepared and have a firm idea of your needs in mind, however, finding the perfect vacation home is far from daunting. Armed with the items detailed on this list, you'll have a strong vision of what you need from a vacation home and amenities to be on the lookout for as you browse through rental listings.