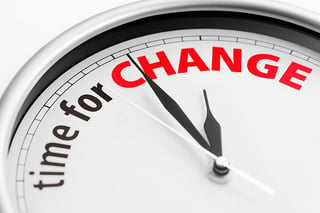 2016 is going to be a year of significant change in the vacation rental industry.
One of the most significant trends is the consolidation of major players in the industry. Consider what we saw happen during the course of 2015. Sabre Hospitality acquired Trust International. TripAdvisor made a move into the tour space by acquiring Viator. Expedia is making significant investments in companies that dominate online bookings with the acquisitions of Orbitz and HomeAway. Hotel chain Marriott purchased Starwood and Accor and are focused on developing their own digital strategy with the acquisition of Fastbooking. Large technology companies such as Google, SAP and Oracle all have their eyes on the vacation rental industry and it will be interesting to see what comes of their interest.
How will you best position your company to compete and/or leverage these channels?
Inventory continues to grow. The National Association of Realtors reported last year that vacation home sales were the highest that they have been with a 57% increase. The majority of these homeowners live at least 100 miles away. Vacation rental management companies have a huge opportunity to continue to grow.
How will your company address growth?
Travelers are more aware of vacation rentals as an alternative. With the popularity and constant media coverage of Airbnb and the continued rising cost of hotels, vacation rentals are becoming more mainstream. Trip Advisor found that nearly 60 percent of a March 2015 poll responders were planning to stay in a vacation rental. There are also perceived benefits by consumers who are interested in multi-generational vacationers who want the amenities of a home without the hassle of having to book hotel rooms side by side. Another type of traveler has also been identified… the business traveler who adds a vacation to the front or backend of a business trip. Termed the BLeisure travel sector, these travelers are more likely to opt for the flexibility of the vacation rental home.
What marketing strategies are you putting into place to gain the first time and the more lucrative repeat client?
Service as a differentiator will be increasing important. Price is becoming less important (hotels take note) to amenities and service. MMGY's Global Portrait of American Travelers shows that the most affluent Americans, making $250,000 or more will book a vacation rental home during the year. What these travelers value is the ability to have a vacation experience not a simple hotel room. They seek resort-style activities and companies that provide outstanding customer service from booking to follow-up. An ancillary consideration is the management of your reputation on social media and other channels. With an outstanding service record you will drive more bookings.
What are your service goals for 2016 and how will you use these to stand out from all of the big players in the industry?
A follow on to service as a differentiator is personalization. This will continue to be an intangible goal because too much personalization may be considered as an invasion of privacy as we continue to observe with Facebook and other internet marketing tactics. Capturing the right amount of data to offer the right persuasion at the right time is available through technology and may provide a significant competitive advantage.
Do you have the right technology to offer the personalized service that vacation rental prospects are seeking?
No doubt about it, the vacation rental market is continuing to grow and shift under the pressure of new forces. The savvy vacation rental management company is looking to be proactive to address the changing needs of their company and the industry.
Barefoot is poised to help you make a change in 2016. Be proactive with decisions this year, and don't wait for the crowd to make their changes. Barefoot will help you exceed your company's goals in 2016 and beyond.
Rather than settling for "upgrading" to another software, consider Barefoot as your BEST option. We have provided leadership, vision, and technology in the vacation rental industry for over 16 years. Our focus has always been to empower our clients to manage their business in a manner that provides the flexibility and experience to necessary to compete in today's difficult business world. You need the best technology and team supporting you all the way.
We promise to:
Provide the best team to support you - Our staff has come from throughout the vacation rental industry. This experience gives our clients the confidence to provide the finest technology available. It begins with the first conversation and moves throughout the delivery process.
Provide the best tools - With our 16+ years of experience with web based technology, we have had thousands of conversations with vacation rental industry owners like you. We learn with each conversation the technology you need and provide it well before our competition.
Provide the best partnership program - We offer a large and ever increasing channel partner program. See our list of partners here.
Provide the best delivery process - The experience of our team moving our clients from just about every other software program is unique in our industry. No matter where you are now, chances are we have brought a client from that software to our system. The delivery process is the easiest available to you today.
Provide the best support - Customers routinely tell us that we provide the most accessible and professional support they have experienced from a vacation rental management solution system. See more of what our customers have to say here.
Provide the easiest pricing structure - One time set up fee and ongoing monthly pricing based on the number of units managed provides for a simple and consistent cost structure you can rely on. It is that easy.
Please contact us today for a free demo of the Barefoot Vacation Rental Management solution.