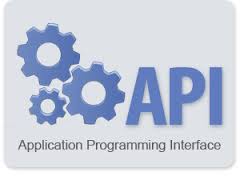 I just recently read a blog regarding Different types of API integrations for Vacation Rental Systems. The blog was written in late 2014, and while the information was interesting, it really was a bit dated.
An API (Application Programming Interface) is a software intermediary that makes it possible for application programs to interact with each other and share data. It's often an implementation of REST that exposes a specific software functionality while protecting the rest of the application. In this particular article, they stated that there are three different types of API integrations. One used to "fetch" or import property information and store in the vacation rental system, one used to export data, and one used for channel/partner data. While the premise is basically accurate, there is so much more available, and I wanted to share it with you.
Property data has become very complex and sophisticated. It is no longer about pushing reservation information back and forth to and from the partner about availability. It has far more to do with rates and dynamic pricing, which can manipulate rent, minimum stay requirements, and other services. Other revenue management tools like coupon codes and reward programs and concierge services have become vital to forward thinking vacation rental management companies who compete in competitive markets. This level of sophistication has challenged marketing portal partners because they haven't had fully developed capabilities to manage this level of pricing/property information manipulation. We see our channel partners working diligently to update their technology to accommodate the functionality available in Barefoot.
In the past, companies like Home Away, FlipKey, and Leisure Link that manage online reservations were the only channel partners who sought to gather data from a property management system. Today companies like Point Central, Club Soft, and Black Sky that manage smart home technology, point of sale systems for resorts, and intelligent community management and security software require not only API integration from Barefoot, but additional data that hasn't been available in the past. That means early arrival and/or late departure information, as well as driver's names and addresses, golfing information, and additional resort activities. The burgeoning field of "smart home" technology is another source of information that needs to be passed back and forth increasing efficiency and effectiveness of the professional Property Management Company and savings to the homeowner.
The newest integrations in demand today are APIs that are tied to either the guests or owners' data to allow each to have their own unique experience. A guest portal with unique log in and password, developed by either Barefoot or by the web partner, allows each guest to have access to their own personal information, as well as the ability to sell concierge services, book a reservation, and make payments online either by credit card, or by echeck. All of this is integrated into the vacation rental system.
The owner portal can provide unique communication to the owner, to add/update owner/property information, provide booking capabilities for owners or their guests, and can offer the owner information regarding work orders, reservations, owner statements, and much more. Barefoot has a unique tool where an owner can create their own websites for each of their properties that is integrated into the Barefoot backend. This allows the owner to leverage this unique address on their social media outlets where they can expose their properties to their entire social media network. This further reinforces the brand of the property management company as "trusted" by owner's friends and colleagues.
The technology necessary for a successful API integration is more than just property information today. Barefoot Technologies has been a leader in API integration for more than 15 years. While others are just beginning to use basic property information for their API technology, Barefoot is providing technology at the forefront of our industry. If you are interesting in learning more about this give us a call at 877-799-1110 Ext. 3, or email us at sales@barefoot.com. We look forward to discussing how we might assist you in leveraging API technology beyond what is available with any other vacation rental software company today.