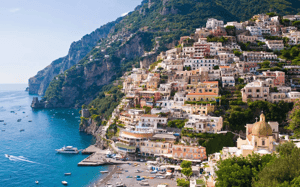 Recent studies show more than 50% of Americans traveled to a country of their unique ancestry. What does this mean for vacation rental and travel businesses? With the rise of at-home DNA kits, heritage tours or ancestry trips are growing more and more popular with the American citizen. In 2017, the number of DNA tests multiplied to about over 12 million participants, as told by techologyreview.com. It's no surprise with these results Americans would want to discover the rich history behind their ancestors, going so far as to pay over $3000 for luxury tours.
One of the first to tackle this trend was Ancestry.com. In mid to late 2017, Ancestry.com announced a partnership with Go Ahead Tours to provide unique ancestry trips for their customers. Such trips would include hotel accommodations, meals, experienced historians, private transportation, the DNA kit, and of course access to specific destinations. As of right now, Go Ahead Tours is offering ancestry trips to Ireland, Germany, Italy, and Scotland.
More recently, Airbnb announced their cooperation with 23andMe to provide a similar service. While additional terms of the partnership are still up in the air, it can be generalized how lucrative this offer would be for both companies, and the rather expensive price to follow. According to Venturebeat, "Airbnb's reach and scale will likely give it an advantage over rivals in the emerging heritage travel space." This can be exemplified by Airbnb's dedicated pages for 23andMe's genetic populations: Sub-Saharan Africa, North Africa and West Asia, Central America and Mexico, South America, East and South Asia, and the Caribbean and Europe.
Go Ahead Tours and Airbnb are only just the tip of the iceberg. Several companies and partnerships are offering similar experiences, usually at much lower prices, but Airbnb and Ancestry.com share a larger pool of resources. This grants them a considerable advantage in the marketplace, and Airbnb's vast selection of travel places will make it hard to compete against.
Heritage-based trips are not exclusive to foreign countries either. Places like Ellis or Angel Island are desirable destinations. People can also trace back to when and where their ancestors came to America, and those destinations may hold considerable value to the connection of their family past. Cultural festivals may also be of interest to people. These can be a lot more local and cheaper on the wallet, but some families may be willing to go the extra mile for a weekend trip to another town.
The rising popularity of heritage-based tours is a good thing for the vacation rental industry. As people begin to follow their ancestry, they will be taken to destinations all over the country, that have personal meaning for their family. Thus, short term vacation rentals will be viable anywhere, not just in resort markets. Consider the possibilities.
Barefoot Technologies helps provide efficient technology and service for vacation rental and property managers. We provide the necessary tools and means for our clients to run their business their way. Let us help you strengthen your value propositions with your owners and guests. Contact us at sales@barefoot.com or by calling 1-877-799-1110.
Photo Attributed to: Glenn Van Der Knijff, Getty Images