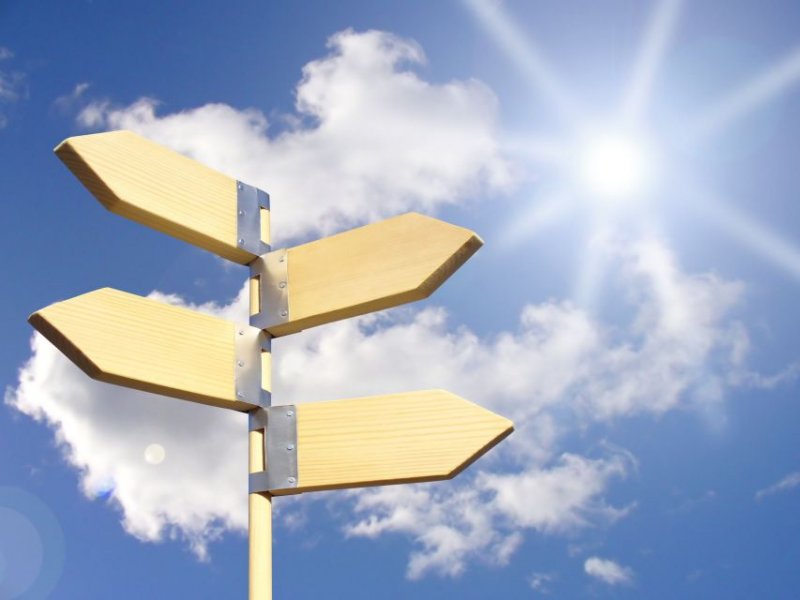 I've been doing one of these articles annually for many years. It is exciting to see how many CEOs in the vacation rental industry have also started sharing their predictions. When writing these, I try really hard to resist making it about our particular products or some set of features and instead keep it about the industry and the trends that affect all of us. Even though we love the products that we offer, this is not intended a "sales plug" in sheep's clothing. As a consultative property management solution, we see ourselves as having connections to all parts of the industry. So here are my observations for this year:
Alternative payment methods
I am seeing interest in crypto currency payment, rewards, micro-vacation rental loans, and using Apple and Google pay.
According to Crypto.com there are an estimated 114 million Bitcoin accounts worldwide. Did you know you can pay with crypto for products on Overstock, AT&T, PayPal, Cheap Air and even Starbucks. Crypto is an interesting option if you can minimize the gap in the block chain payment process. There are companies working to resolve the costs and risks of delays in payment transfer. I expect one or more to have viable solutions this year. Those who have invested in crypto are looking for ways to spend that money. What better way than a big holiday. Obviously, this will be more in demand in markets that fit the crypto investor which according to NORC at the University of Chicago is 38 years old with 65% having income over $60,000.
According to Finder, almost 50% of American adults say they've used a credit card solely to rack up rewards points. Reward programs make sense as our industry is moving towards a standardized lodging model. Hotels have regained brand appeal over the portals in large part by focusing on these rewards. It is hard in our industry because we don't own the inventory. Some would say that rewards by the portals and larger brands may give them an upper hand as they have bigger marketing budgets and can be used in a wider arena of travel. Your advantage is those who are loyal to you, your market and your niche. The use of client preference knowledge, and the local awareness to generate rental packages and as give aways are probably more powerful than just free room nights.
Micro-vacation rental loans are not far off as every significant purchase (and most small purchases--look at Amazon), can be paid in installments. A benefit to this payment process is that it limits cancelations.
Real Estate sales are affecting our owners in so many ways and expect it to continue in 2022
The price of a property increased nationally by 19% in 2021. CoreLogic estimates that property prices will continue to increase around 3% in the next year because of limited supply and supply chain issues. Many markets are significantly higher as there has been a significant move of households from urban markets. With more people working and learning remotely there are lifestyle changes that are occurring. The fact is that everyone is looking for more room and the further you go from the urban centers the cost of your residence per square foot tends to drop and the amount of outside space tends to grow.
Those with second properties are taking advantage and selling and those who can retire or have funds to afford a transition, or a second home, are grabbing those properties often without concerns about ROI and the state of the property. Getting these new homeowners to embrace the vacation rentals model is easy if they do not become a full-time resident. Getting them to work with a local agency is a bit more challenging. Remember that I have long said the key is your local value proposition which must be much more than just booking the property. It should include offering all the service the new owner needs; insurance, property services, building and community codes, asset management tools, concierge and a friendly well-connected face with big ears, eyes and a consultative approach. The new owner often does not know what they don't know and will be surprised and appreciate your humble knowledge.
I would also suggest that you strategically share local horror stories. We all work extremely hard for our piece of the American dream and tend to insure against all risk. A local professional is an insurance policy protecting the home and if you offer asset management services you are also adding value to the investment.
The vacation rental and vacation rental company model has changed drastically in the past 2 years.
Although vacation rentals historically have been in resort towns, they are now cropping up everywhere. I just ran a search for Plainville Kansas on Airbnb and VRBO. There are 33 units available on Airbnb and one on VRBO. Anywhere there is a need to stay more than one night at the last minute is a potential vacation rental opportunity. It follows that there will be more properties and agencies. About 50% of US states require a vacation rental agency to have a real estate license which protects the professionalism of those markets. This also contributes a sense of professionalism to the industry.
For years, the average vacation rental company was about 100 units. In a recent study by ipropertymanagement, 70% of vacation rental companies now have under 20 units. This makes sense as second homeowners see that a portal can help them generate money. As they get somewhat successful, they mention it to other people in their sphere of influence. Before you know it they have 3. They then think they are a vacation rental management company. Tenured professionals like you and I believe they are glorified hobbyists. But we forget that we all started this way years ago. Do not underestimate their ability to connect, especially with value conscious owners or owners who are new to the market. These small agencies have a niche in their personality and proximity.
With vacation rentals becoming mainstream, a highly publicized shortage of affordable housing, many new markets and new owners who are not used to the nature of rentals in their new neighborhood, we are going to continue to really be beat up by government entities. Jurisdictions are trying to tap into revenue sources as well as protect affordable housing and the quality of the community they live in. It is imperative that we all support initiatives that get the word out, provide data or white papers, and otherwise educate on the benefits of vacation rentals. My hope is that as hotels understand they can also act as vacation rentals, they will stop seeing us as the enemy and embrace this new model.
Most hotel chains have focused on franchise options rather than owning their properties including Marriott who owns 28% of their inventory, have 13,000 timeshare units and provide condotel ownership programs. How long until they start focusing on vacation rental units? Oh, wait they have https://homes-and-villas.marriott.com/.
Your agency is valuable and will become more valuable over time.
In the past year Vacasa and Airbnb have gone public. They and iTrips, vTrips, Natural Retreats and several agencies that look to become regional players have been buying agencies. We all know this will continue. The question is; will they be successful? We remember the stories of Resort Quest and Wyndham. Both remarkable ideas with great teams, yet both struggled to take advantage of their size. I have found that our client's personalities, uniqueness, and success has been based on their team and their connection to the community. Keep this in mind that after the sale. You may miss our little old industry and if you are betting on the bigger agency to expand your business and thus fund your future be well planned, history has not been kind.
Yield management
Another hot topic in the vacation rental industry continues to be dynamic pricing, and we have really come a long way. The hotel industry has been engaged in this practice for many years. Hotels, especially those who focus on vacations, provide a full yield management plan. Yield management includes dynamic pricing, coupon codes, concierge, and rewards. Dynamic pricing is often tied into the three additional items. Coupons allow guests to see the discount and value proposition provided as well as generate a second chance; Concierge and the services increases income and rewards brings loyalty; All three generate relationship. As a collective they increase the value of the stay. Unfortunately, Artificial Intelligence in vacation rentals has only focused on dynamic pricing. This makes the real value of hotel style yield management the new frontier. Those that get there first will have a huge benefit. Vacation rentals have a lot to learn from other lodging, especially since they have been able to regain their market share over portals.
Automation
Out of necessity, remote check-in and monitoring have become very popular. The home has also become more of the destination in our quest for more room and life balance. Unless automation can be applied to the day-to-day parts of the vacation, this will probably drop off as Covid is now becoming part of our regular life. The purchase of tickets, stocking of the fridge, ordering food, renting of bikes, skis, kayaks is an opportunity for additional money and providing a resort style vacation. It gives your guests more time to enjoy and less time planning, which has value. It also allows you to track guest preferences for future reservations. By making your niche more resort focused, loyalty goes up as does income and you don't need to own it all-just link to it electronically.
Summary
To sum it up, Covid has driven many changes over the past two years and really moved our industry forward. With the start of the new year, the question I pose to you is; have you moved forward with the industry? If any of this has generated deeper questions or thoughts, please reach out. As I have said many times, I believe that a rising tide floats more boats, and we always want to hear your ideas and opinions, they are next year's reality.