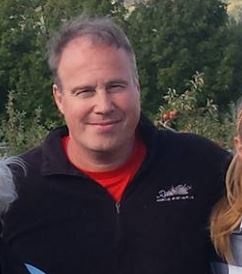 Vacation Rentals are truly now a subset of the larger lodging and real estate industries. To play in it you must study the past like Expedia's takeover of the hotel industry. Then, look at the present and understand the big portals like Airbnb and VRBO and the national players who seem to be getting so much publicity like Vacasa, Stay Alfred, Marriott and others. And finally, look to the future with players like Zillow, Amazon and the National Association of Realtors. They all will play significant roles in the future. Barefoot takes all of this into account and is the only reservation system that is active in understanding the big picture with a commitment to providing an avenue for independents to remain strong.
This year, we will continue to refine our intertwined messages of leveraging your ability to provide Property Asset Management and to make sure that you are creating homeowners that become clients for life. While our competition builds pretty interfaces and small feature improvements to standard industry tools, Barefoot continually focuses on the forward-thinking functionality that will provide our clients the ability to dominate their market and take and hold market share even from the national players.
Some Additional Observations:
The vacation rental game is still and will continue to be played at the local level
Vacations are always about the local experience. While portals and possibly national players over time will start to provide experiences, the best experiences are typically with local quality of life service providers like chefs, boat charters, guides and tours. The local players have those connections and need to take advantage of those relationships now. All industries as they mature focus on creating niche branding. This industry is no different. You must do the same and building a brand is very important. Your brand should focus on your location and that you are the local service provider and expert. Keep in mind that most guests consider lodging as a secondary concern based on location for a desired experience. But once they find you, hold onto them and have them book directly with you.
Owners buy and hold their properties as an investment. You need to consider every opportunity to assist those owners in the management of their property providing additional revenue streams for you but more importantly building a strong foundation of trust. Trust is the most important component in the value proposition with niche owners, guests and vendors.
National players will continue to get press as disrupters with money and size, but they are not yet proven to be sustainable without more money

.

How they survive is not completely up to their management team but those providing the money. They must hit revenue marks and like you, it depends on their inventory. If you find yourself in the same niche as their brand, you may need to consider an exit strategy or prepare to step up your game with a big, well-funded competitor in your market. If you dominate your location, you come from a place of strength. The key is to leverage your owner and vendor trust.
Escrow Accounting is the single most important tool necessary for client trust
Escrow or trust accounting must work for all aspects of your company. That should include group management, multiple owners per property, property management, paying owners bills, use complex yield management, upselling services and packages, other forms of rentals, multiple offices, complex agent commissions and or fall under real estate law then Barefoot's industry leading trust accounting is worth your investment.
While portals are growing in reach, they are only as good as the inventory they hold.
For most portals, their long-range goal is to provide vacation rental services that diminish your importance. Portals will continue to do so by lowering commissions for direct connections. If your only strategy is to compete on commissions, you will lose. Come up with your strategy of how you are going to add value. We've given you some examples above and have significant suggestions that we continually discuss with our consulting-based approach with our clients.
Local Agencies will start to act like property Asset Managers

and make their
homeowners clients for life.
The vacation rental industry is based on the management of owner properties. As mentioned above the portals goal is to take lure that owner away from the local agency. We know that owners buy these properties as investments like they would buy stocks and bonds. difference is that with stocks and bonds there are companies who assist in maximizing their value and minimizing their risk. This is extraordinary to think about, because most people's biggest assets are their properties, but for the most part, no one is assisting those owners in the full management of that property asset. Consider that portals are in the business of duplicating what vacation rental companies are currently providing. It is my belief that if you develop a program to provide property asset management, you distinguish yourself from portal and build significant trust, process and fees. In 2020, Barefoot is fully engaged in moving vacation rental companies in this space with significant cutting-edge functionality.