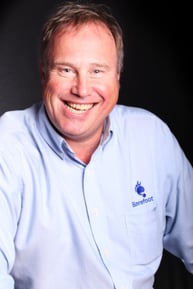 In April, we hosted our annual Barefoot User Conference prior to the Eastern VRMA Conference. I was completely surprised to discover that out of the 50 attendees only 5 where staying on to attend the EVRMA conference. When I asked the folks why this was the case the response, in general, was that they "just didn't see the value in the conference".
I have served on the VRMA conference committee for the past five years and frankly, I have felt the content has gone somewhat stale over the last two years. I have shared my opinion with a number of the current Board Members and incoming President Maureen Regan. Her response was to ask me if I would consider sitting on the board and I honestly chuckled. Then I spent some additional time thinking about it and I mentioned it to my wife and she said "why not"? I am a big believer in not just pointing out a problem; rather I want to figure out the way to solve the problem.
I am pleased to announce that I am running as a Supplier Member for the 2016-17 VRMA board.
Some of you know me though my experience with the vacation rental management industry. I have also assisted in starting up two tourism offices as an Executive Director and have sat on a number of working board of directors in New England.
I believe that the most important thing for any non-profit organization is to show great value. If you can make the benefit of being a member so significant, you make the decision an easy one. The simple reality is that you must listen to the variety of needs represented by the members AND the non-members to continue to grow membership. In this, I ask for your help. Please reach out to me with your feedback:
Why did you join VRMA?
If you aren't a VRMA member, why have you decided not to be a member?
Has the VRMA helped you?
Is there a particular educational topic that you are looking for more information on?
While this topic is a general basis for my platform, I am developing a number of ideas to bring forward that I believe will make a difference, including:
Value
Education
Inclusion
Creativity
Self-Reflection and Mindfulness
I will provide additional thoughts on this in an upcoming blog post.
Thank you for your support.
Ed Ulmer
President
Barefoot Technologies, Inc