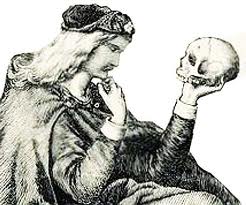 Online Travel Agents are an increasing presence in the Vacation Rental Management industry. During the most recent Vacation Rental Management Association conference there was a significant focus on OTAs who were attending as vendors and as a topic of discussion.
At Barefoot, we have one of the most aggressive partner programs in the industry. This stems from two factors. The first is that we have a well-developed API and a development team on staff that can facilitate the technical integrations. The second is our perspective that we want to give our customers options for when they choose to use additional marketing portals, such as OTAs.
There are various perspectives that we are hearing from our customers about using OTAs:
This is the way guests will book in the future—so let's embrace it!

I use OTA's for some of my weirder properties and to increase bookings during the shoulder seasons.

I operate a niche agency, so I use unique target OTAs to maximize my niche.

I use them sparingly because I am nonexclusive so I don't have transactions but I use it for awareness.
Or I don't use OTAs because:
I am niche, so I leverage my website SEO and social media to reach my audience.

I have nonexclusive properties, so this model doesn't work for my management company.
The benefit of using Barefoot is that our deep integration with a variety of OTA's means that you can turn on your properties, globally or by property, and your pictures, rates and calendars will automatically be updated on these sites. There is no double entry when you make a change to anything at the property level. This means that those of you who are in the Yes column with OTAs will increase revenue without adding to staff time. See a list of all of Barefoot's partners here.
If your business model is heavily invested in OTAs, Barefoot also offers an Automated Portal Response tool that will immediately respond to the inquiries and can include a book it now button. This stops the vacation planner who is just browsing multiple listings with a call to action. Additionally, some of the OTA's will reward those vacation rental management companies who provide prompt or immediate response in their positioning algorithm, like Flip Key, for example.
Using an OTA, like HomeAway or Red Awning, will need to be evaluated by each vacation rental management company on the basis of the characteristics that make each of you unique and the value proposition that each OTA offers. And it should be part of the conversation that you have with your vacation rental technology partner.
What's your opinion on how you leverage OTAs? Tell us in the comments below.