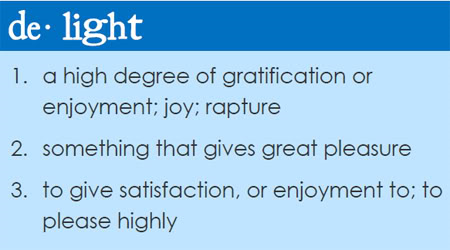 This is the second of Barefoot's blogs about cultivating delight with a focus on a huge part of the customer lifecycle, customer service. I have been doing some research on how vacation rental management companies can provide outstanding customer service.
I've had some experience being on the front lines of support for vacation rental management companies having been in the trenches on weekends during the summer on the Outer Banks of North Carolina. As hard as it can be to remember in the heat of the moment, customers are the most valuable asset of any company and so providing support to those customers should be the responsibility of everyone in any company.
Some of the suggestions below are just common sense. However, in researching this topic, there were some ideas that I felt could be presented from fresh perspective.
1) They are why you are in business. Ultimately, we are all in business to provide the customer with what they want. This means listening to what they are asking for and then trying to meet their needs. Notice that this is different than the adage that the customer is always right.
2) Give more than what they expect. Be in the business of delighting customers. What can you give that would be totally unexpected? Does a mid-week clean thrown in differentiate you from your competitors? Maybe this is their second year staying with you, so you have a welcome basket with some delicious local treats in it for their stay. Get creative.
3) Actively listen. This is more than just hearing someone. This means stopping everything that you are doing to really listen to what the customer is saying. If you are face to face try to read their body language. When you are distracted you may miss the subtle request that is being made of you. If you are upset, you may not be actively listening to what they are saying as opposed to what you want the customer to know. This is a skill that gets easier with practice.
4) Take time to educate. One of the most frustrating things to hear when you are a customer is "that's just how we do it…" Even though it takes some additional time to educate your customer on your processes and policies, it is an opportunity to build the relationship. It's easy to assume that things that we understand are transparent to our customers, like cancellation policies. Take the time to explain
5) Say yes. When asked by your customer to do something, try to say yes. Make working with you easy. I know that sometimes it isn't easy to say yes to an early check in. Maybe saying "yes" for a small fee to be able to do so will make your customer happier and make you more money.
6) Apologize when you need to. It's easier than you think. It doesn't cost anything and it can change the tone of your conversation. Also, don't wait to deal with problems. If someone gives you a bad rating on an online site, make sure that you respond as soon as possible with an apology and some offer to keep them coming back. This often wins you even more goodwill if they share your response—people like to feel good about their purchases.
7) Know what your customer needs. Customers don't buy goods or services they buy good feelings and solutions to their problems. This is completely in your hands so try to be responsive to your customer's needs.
8) Be sincere. False courtesy or being overly polite can be as detrimental as being outright rude. Be yourself and be genuine. Saying thank you as often as possible is a great idea. If you are in front of a customer make sure that your body language is also conveying your sincerity.
9) Check in on a regular basis. Provide a mechanism to hear how the customer relationship is evolving. Try a survey with some sort of incentive or a phone call after check out to hear how things went during their stay with you. This will tell you a lot about your customer's needs.
10) Take care of you! Employees who are valued and empowered by the companies that they work for are happier, more invested and most likely to provide create customer service.
I know that many of you are right in the heart of your season and that many of you are struggling every day with providing customer service. I hope these reminders are a boost to your approach with customers. Keep up the great work.