I wrote a blog on April 2nd titled "Preparing your Florida vacation rentals to be ready for changeand now change is one step closer. But the changes may not be as drastic as some local full-time residents had hoped for. The Florida Vacation Rental Bill-SB 356 just passed the Senate with compromise language. It will now go to Governor Scott. The Florida House of Representatives passed a bill Wednesday with a 90-27 vote that gives local governments' limited control over rentals but not the regulatory power many were seeking.
Many house members staunchly opposed restoring the ability of local governments to impose minimum-stay requirements or ban short-term rentals altogether, an authority that was revoked by the legislature in 2011 after rental owners raised concerns about the increasing number of local regulations.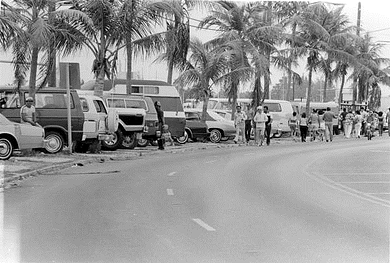 With no minimum stay requirements to be imposed under house legislation it was enough to win over some property rights advocators. The Holmes Beach City Commissioner Jean Peelen wanted lawmakers to completely repeal the 2011 law, but she said the House bill is better than nothing. Manatee County still believes their problem of one-and-two night stays has not been addressed. Traditional rental properties are now mini hotels according to Sen. Bill Galvano who said he could not support the bill at this point.
Full-time residents often complain about trash, noise and parking problems. But having an inspection program and trash rules will improve the appearance and quality of rental properties and the surrounding neighborhoods. This may add to the cost for vacationers but the added value of a tidier place will help ease the stress which nobody on vacation wants to deal with.
Florida's $31 billion-per-year vacation rental industry is a very significant part of the economy and has gained some much needed balance believes FVRMA president Paul Hayes. If you have an opinion on the topic we would love to hear from you. We've seen the government imposing restrictions on more and more markets. We saw this happen in markets like Hawaii, Las Vegas and now Florida, it makes you wonder what markets are safe from new government regulations.