With the season interim rolling through and companies switching their bookings, images, and all that comes with new season of renters, scammers can creep in unexpectedly. We preach the awareness of rental scams and how to educate your potential guests as how to best avoid a scam but seldom do we as an industry take a proactive approach to scams. Often, we will respond to an attempted scam but many times, the damage is already done.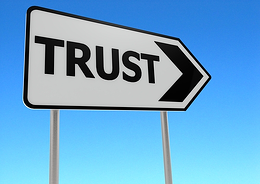 What we are seeing is the importance to, not have scams occur but also to, make sure there is never a question. In Florida, we have seen several cases of homes being posted as rental properties that have no intent of being such. In several cases, homeowners have had their door knocked on by a family expecting to kick off their stay in a vacation rental home only to be surprised by a homeowner expecting the exact opposite.
But what happens if one of your properties is used by a potential scammer? How negatively would this reflect on your company and irritate your guests and owners? It is a story we fear has the possibility to unfold. The issue can spread itself into google searches that would otherwise match your property. Imagine a guest searching for vacation rental properties in your area perform an image search and among the images that pop up are matching properties from wildly different sources, possibly one even connected to a story about a scam. With a reactive approach to vacation rental scams this is a real possibility.
To make sure you are staying on top of scammers, here are a few tips to take in at your leisure:
1) Watermark your photos with your company name and logo. This makes it a bit more difficult for scammers to "borrow" images of your properties.
2) Investigate your market. Competitors don't just live on other company websites, they also exist on portals and sites like craigslist, the latter containing the higher frequency of scammers. Spend a few hours a week checking these other mediums.
3) Store your pictures somewhere safe. If your vacation rental software does not have a means to store your images, be sure to find a secure location for storage. Images can usually be tracked so if there is any question, be sure to have your images on hand.
4) Build a strong web presence. Imagine that you are constantly trying to rank for google, except the measurement for success is your overall visibility to prospective guests.
No one likes scams but one sad reality of our industry operating so heavily on the web is that they are bound to happen. The good news is that you can educate yourselves, your homeowners, and your guests to avoid these situations more than ever.