Come sit next to me if you want to complain about the smart phone. I know that I miss seeing my children's faces that are buried in theirs. There is one redeeming quality that I can get my head around. My kids are friends, real friends, with kids all around the world. They Instagram and snap chat with them every day and those relationships are as real to them as the kids that they are friends with at school and at dance.
So it's coming. In this relationship based business, you are going to need to prepare to not only think about social media but you are going to need to think about how you are going to build relationships using the internet.
This is an interesting time in marketing. For the first time, marketing professionals are laying down the heavy artillery of outbound "look at me, look at me" and are instead relying on providing actual, helpful content. It's starting to be understood that if you actually answer questions that people are asking, this will cause you to be relevant. It's also the beginning of a beautiful relationship.
When applying this to the vacation rental market you must start thinking about how you build trust and relationships with both of your customers, the renter and the owner. Start simply. Add a blog to your website and put great information in your blog… what makes your location special, unique. What does your property offer that will make the vacation of a lifetime. For your owners, help them understand what to do to help them create a great property offering.
Consider some of these additional suggestions:
• Think about social media as an exponential tool. You never really know how or when you are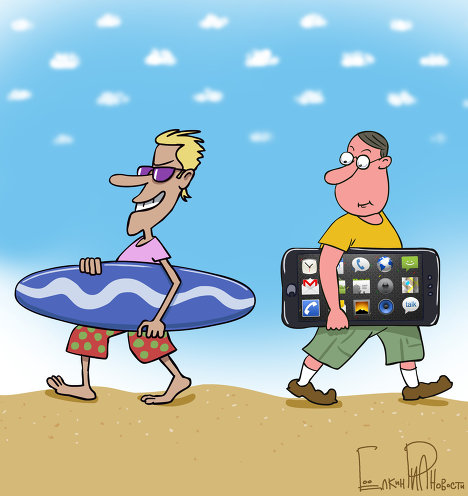 influencing people. Think about social reach for customers who are visiting your property and what they are saying about you. If you are always knowledgeable, polite and confident in your relationships with your customers this may bring you customers that you don't even know.
• Video is here. Whether this means that you begin to post Vines (short videos) in your social feed to tell quick stories (what's the path to the beach like? Did someone take the first run down the ski hill this morning?) That shows something about you. Remember it's the start or the continuation of the relationship.
• It might be time to consider looking at Skype, Facetime or other video conferencing technologies. Being able to see the other person that you are speaking with will become the norm… because where our children go we follow.
• You must take the opportunity to evaluate how you do business by looking at the processes that are the most time consuming. When your staff is spending all of their time on manual processes they are not free to be providing customer service and support and developing the relationship. Use technology to streamline and manage these processes. Your reservation manager should be focused on marketing campaigns not manually processing the owner statements.
• Start thinking about the add-ons that can increase the lifetime value of the relationship with your customer. What are the special experiences that you know will change your customer's vacation into the vacation of a lifetime. Do they need to try the crab at the local fisherman's wharf? Will they get a whole new perspective by rafting a river that's nearby? If so, secure these opportunities for your customer as part of their planning process with you. Use technology to help you do this.
It is okay to start slowly. Remember one of the reasons why you saw yourself working at or owning a vacation rental company is because you like people. Most of you really saw the beauty and the uniqueness of the place where you are helping others come to visit. So let this shine through all of your conversations, no matter what format.
Barefoot understands you and this industry. This is all we have done for thirteen years. So when you need a technology partner that will help you drive efficiencies and create opportunities for these relationship conversations, we are here to help.
This blog was written by: Claiborne Yarbrough @barefootclaibor