Last week I wrote a blog on why you need to use a portal program as a part of your business strategy. This week I want to step back and take a look at why thoughts like this are so very important. As I trolled the internet for industry news the other day I realized that more and more companies are moving into the rental booking and transaction market. It first started with Wyndham and other hotel companies buying up rental companies. Lately however, companies like TurnKey, BookingPal, HomeAway and others are pushing into the transactional aspect of rentals. The business model of these companies is one that should be, not worrisome, but certainly relevant to your future business.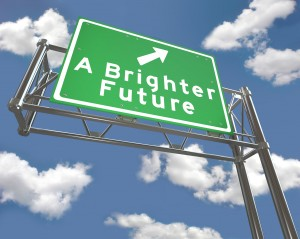 I often hear professional managers talk about how they don't want to use portal because of
the commission they charge. That is a choice you make as a manager, to have 100% of nothing or 85% of something. However, the choice may be getting more difficult soon with more and more companies vying for the "ultimate collection" of rental inventory to book from and gain a piece of the transactional pie. Sites like BookingPal, TurnKey, Evolve and others are building a business model that focuses on inventory quantity as its main objective. Creating the one stop shop for renters and their fee will be charged to list. If the model is a successful one, it may hurt your business to avoid these listing. Now this doesn't mean their listings will lack quality, but when they are starting up, they are looking to get as many possible properties under their umbrella as possible. This means not only your properties, but your competitions, and the VRBO's in your market will all be marketed as interchangeable. Remember how you used to offer a better service and focus on the client, because that may be all you have left to cling to.
The future of this industry is evolving all the time, yet some companies still fall back on, and rely on, the methods of the past. If you had the chance to go back to the 90's and buy stock in Google, would you? That is the point you are at now. Your company can continue to operate as it did in the past while the industry evolves around you or you can take control and decide your future. These new companies are beginning to take transactions and with that, take control of the revenue streams. Make sure that your business is prepared to use portals, or any new technology or business that emerges.