Communication is becoming more and more key in today's vacation rental marketplace. Companies like Glad to Have You and others provide tools for the traveler to make their experience as easy as possible. The vacation experience is one of information regarding the reservation, areas of interest, restaurants, activities, etc. and there is more and more competition than ever. Companies like Home Away are making it easier and easier for the owner of a property or condo to utilize a complete vacation rental system with online booking, credit cards, travel insurance, and they are moving towards providing these owners with names of people that can clean and maintain their home. Timeshare units are beginning to get into this mix also, with Home Away recently signing an agreement to work with a timeshare resort in Orlando that will bring over 9,000 time share properties into their inventory. For the professional property manager, that means lower income, and higher vacancy.
So the professional property manager is getting hit from all sides. So what to do? You need to become more efficient with a software system and other IT tools that can help your staff communicate easier, with the result being you can spend more time growing your business. When there are problems or issues, they need to be able to spend the time with guests and others to provide the service that will set you apart.

One of the tools that are available today with some software systems is a tool to automatically communicate with guests during the life of a reservation and beyond. The tool provides the necessary communication to the guest, and all without the intervention of the staff. In some systems, you can actually bundle different letters into one bundle, and send confirmation, welcome letter, property picture page, and more in one easy to create letter. Some examples:
-When a reservation is made, automatically send a confirmation letter or a bun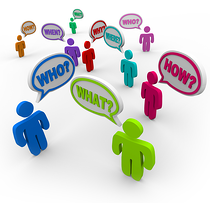 dle of letters to the guest.
-Send a letter when payments are due, or when they have been paid, or when the balance is zero, etc.
-Letters sent 5-7 days before arrival with check in information.
-A guest review letter automatically sent out, either through a company like Flip Key, or you could manage it yourself.
-Send incentives 6 months from departure, and entice them to make a reservation for the following year?
-An email going out 11 months after making the reservation last year, and again offering incentives for booking the upcoming season.
-Send the owner an email every time a reservation is made. Automatic email is much easier for the owner to get the information, and the staff not to have to worry about it.
What communication with a guest is important to you? What do you need to do to get the guest to come back next year? Maybe it could be as simple as some automated emails to save your staff time, and to show your guest that you care. Make sure that your software has the ability to do all of this to free time for you to grow your business.
By: Mike Mueller