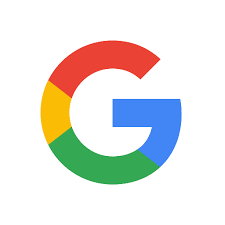 Lots of interesting things going on in the vacation rental and travel business. Probably the most important is Google.
Most of you have done a search for air and hotel on Google. Many of you probably did it by mistake just by typing into the search page-some dates, location and desires. Your reward was a mapped page with vendors and dollars. You noticed that Google quoted you a number of choices. For Hotels search results, when you clicked into a specific properties you had a choice to book it through Expedia, Priceline, Booking.com and others, including directly to the host hotel. The question is, how many would book through those 3rd parties if you could book direct? Here is a recent article from Skiff on what they are seeing. In general, there seems to be less OTA bookings with the strength of Hotel Loyalty programs and Google duplicating Hotels.com, which is a price presenter.
So what does this have to do with vacation rentals? Quietly, Google has started running a test in Paris on vacation rentals and recently started talking about how it will tie into the hotel model. Read more here. In theory, this is great; vacation rentals are being compared more with hotels everyday and in most cases, we are just a better option for stays of 2 or more nights. But funding this comparison is a big question. If you are working through aggregators like Red Awning, Rentals United, VRBO and others, this starts to get complicated. Google does not do this for free. Google currently follows the auction model and direct commissions. Aggregators do it differently. How will they handle this moving forward?
Historically, Google likes to provide the best information as directly as possible. If they follow the air and hotel model and already set a direct connection with your web site, this makes sense. In that case, when does your SEO start to compete with Google's desire to be efficient? In the not so far off future, I can see that Google will become the ultimate OTA. In that case, are we all destined to be cleaning companies? This is the same question many of us have asked about using big OTA's. How do you compete against the big OTA's and be relevant?
From Barefoot's perspective, we have seen this coming for a long time and have been building functionality and preaching that you need to be a vacation company and not a vacation rental company. Making our clients the local expert has been crucial. It means that, like Google, you want to be providing the best information directly and offering the services your guests need as seamlessly as possible. Concierge and packaging are crucial. Rewards are important (This is a topic for another blog, but Barefoot has built a Rewards program for vacation rentals.) It also means that branding and niche become even more significant. Barefoot has started looking at ways to connect our clients with social media outlets that have a following like your owners, hotel rewards programs, chambers of commerce sites and others. The concept is that if SEO does change, where do you get your new clients? They are found by tying your niche to those social platforms that have the same niche and high touch. Amazon (Whole Foods), Netflix's, EPIC and ICON ski passes, your local Synagogue or Church, school and town web sites and, of course, your friend networks. I watched a Netflix series called the Last Kingdom religiously, and a compelling offer to go to England and stay in a castle at the end of an episode would be very enticing.
At Barefoot we are preparing for the changes that Google will bring to our industry both directly and indirectly. I look forward to your thoughts.