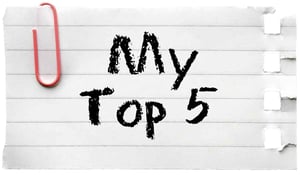 I come back to this every so often as a blog post. Since I just had the chance to visit a market where they are all using an older software, I put together a new slide deck with my latest thoughts.
Here are the top five criteria of the software sales process that that I would consider when choosing a new vacation rental management software:
Starting the process
Look at connections
Accounting
Technology road map
Relationship
Here is the most important thing when you are starting the process with any vacation rental software vendor:
Are you being listened to and not talked to?
This is the beginning of a long relationship. On your first date, if someone was only talking to you and not listening or asking questions about you, would you go out on a second date? It should be the same when you are talking to any vendor.
The second part is to really focus on the connections that you want to have to make your technology function the way you need it to. Connections are generally only possible when you are working with a software provider that has an open and documented API. This allows for your property management software to be the center of your technology ecosystem. Your points of connection might include:
Portals – aggregators or direct integrations
Payment processors
Travel Insurance
Workforce management
Activities/Concierge Services
Other Referring Agents—other business in your area that might bookings for your units.
The third critical thing to consider is accounting. For vacation rental managers, you should understand that because you don't own the inventory, accounting is KEY to your business. To select a software, you should make a list of your tough accounting issues and don't go through a demo that spend five minutes on accounting. Make sure that require that your accounting team has their own demo with their toughest questions answered and make that a significant part of the evaluation. It is tempting to skip over the auditing process because it is painful to think about audits. Without these tools working properly, how will you truly be aware of the health of lack of, in your business. Finally, if your exit strategy is to be acquired, you will be asked to show your books. If they are a mess or unauditable, you may miss the opportunity when the time comes to sell.

Fourth, document your training and implementation plan. There should be a document that outlines your specific plan with all important topics that are relevant to your business covered. This document should be referenced in your contract. It should also be something that you can revisit 6 months or a year to make sure you've accomplished your goals? If not, you don't have the benefit of a true technology roadmap and without one, your transition is likely to not go as smoothly as it could and at worse, you may fail. It is so important to do the prep work to facilitate your successful transition.

Fifth, let's come back around to the idea of relationships. As I mentioned above, this should be a long-term play. That being said, and speaking as one, salespeople are generally very good at what they do. We are people people and you likely are as well. So, it is easy to forge a great relationship. But I would offer to you that once you've signed the contract or gone through the training process, the salesperson won't be the primary person that you deal with at the company. Support is where it is at… make sure you know how support is going to work, what is the composition of the support team and how familiar they are with the industry.

Since you've stayed with me so long to ready this blog, here's the final PRO TIP:

Your data should belong to you. Period.

Make sure you understand who can access your data, when and what they want it for.

Since I am writing this, you will likely understand that I am completely biased. I am the Director of Sales and Marketing for Barefoot, and I deliver on all the above points for every single client. I love solving problems so doing all the above doesn't feel like work to me. If you'd like to learn more about how we help client's transition to new vacation rental management software, I am here to talk to you. Call me at 804.212.1280 or claiborne@barefoot.com.