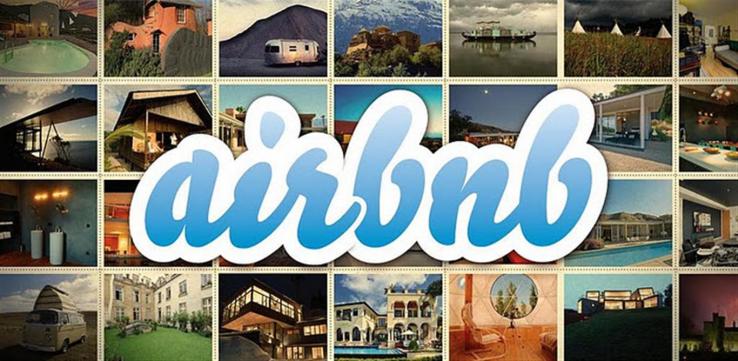 At Barefoot we are excited to announce that our customers can list their inventory on Airbnb through either of our two partners, Leisurelink or BookingPal.
Where can you list your vacation rental management company properties for maximum exposure on line? There are many opportunities through the hundreds of channels that are currently available online, but the one that is getting the most press right now is Airbnb as they enter the vacation rental management world. In the past year, Airbnb has been working with five channels that work directly with vacation property including LeisureLink and BookingPal to increase the number of quality, vacation home rentals to their customers.
It's not just your college roommate in New York City or your Aunt in Los Angeles renting out their extra bedroom for income on Airbnb, there are now professional vacation rental properties competing for the vacation dollars. And you are being courted by Airbnb for your inventory. You do have an advantage. As a professionally run vacation rental management business with industry experience that is already set up to pay the proper taxes, fees and services, you can now successfully compete for travelers as cities/states across the country work out the legalities of vacation rentals.
Each week, the majority of the news stories to hit my newsfeed are about the town meetings set up to discuss the taxes and fees that they are missing out on by individuals renting out their rooms. Also, the abuses of owners who list multiple properties, essentially becoming a "company" or a "hotel" without paying fees. In June, the Federal Trade Commission hosted a workshop to talk about the "sharing" economy. One of the more interesting dialogs was between Airbnb and the American Hotel & Lodging Association (click here to watch or read this dialog).
We have recently hosted two events with BookingPal and Airbnb to discuss how you can share your properties' data through BookingPal to Airbnb. There are several of interesting things that I have taken away from these discussions.
At a meeting with vacation rental managers in North Carolina, the booking process as currently laid out by Airbnb will not meet the requirements of the North Carolina Real Estate Commission (NERC). As one attendee put it "You (meaning Airbnb) are coming from a consumer perspective, whereas we are coming from a real estate transaction perspective… this is more than just technology, this is a mindset". This is a great point and one that Airbnb will have to work out.
There is a team at Airbnb that is focused on Vacation Rentals. They are in charge of being a liaison between not only the five current channels but also with the vacation rental management companies and their market needs. This team will work with NREC to figure out how Airbnb needs to function in the North Carolina markets. As their representative put it "we work with governments all over the world to work these things out and we have the resources to do it." Alright then!
One attendee noted that there was no doubt about the popularity of Airbnb. There was an interesting discussion about the idea that technology had created the sharing economy to help create actual connections for travelers with locals. Airbnb is successful because of our genuine desire to get to know other people. If you think about the typical vacation rental management company, this is also likely the basis of why an owner would start a rental company. I live here, I love it here and I want to share this place with other people. This is a tough industry, full of hard work that is fueled by, again, a genuine desire to meet and provide hospitality to visitors. The sentiment between Airbnb and this industry is the same.
For those of you who are considering a HomeAway software product, don't expect to be able to get to Airbnb through HomeAway. This relationship is best described as contentious. Last November, HomeAway sued San Francisco to block short term rentals in the town where Airbnb got its start and one of its best markets. This lawsuit was subsequently dismissed but the gloves were off.
Here is an interesting article about the vacation rental landscape HomeAway vs Priceline vs. Airbnb stacks up in the vacation rental market.
Finally, I learned about the origins of the name. The initial founders were casting about for the next great idea while living in San Francisco. What they didn't have was a lot of cash. There found out about a conference coming into town and they figured they could make some money by renting out their apartment. They threw up a quick website and bought several air mattresses for the living room floor. They provided breakfast in the morning. Hence, they became Air (mattress) bnb (Bed and Breakfast).
How can you, as a property manager list on Airbnb? Contact Barefoot to discuss our partner integrations with BookingPal and LeisureLink and their integration with Airbnb, at sales@barefoot.com.

Will you be listing your properties on Airbnb? Share your comments below.