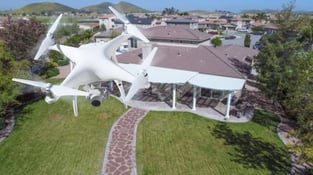 Pictures are worth a thousand words and remarkable photos that paint a picture are worth even more--it is about setting a mood, an expectation. If you add video with music into your owner retention program and out to your prospective guests, then you have even more control over the mood you want to invoke, which drives sales and commitment.
According to NAR e

mbedded video drives 157% more organic search results to your website and real estate listings with videos get 403% more inquiries than those without.

73% of homeowners say they're more likely to list with a realtor who uses video to sell property.

Homes with drone photography as a part of the marketing plan sell, on average, 68% faster than those without.
All these statistics can also be applied to the rental market. Bottom line is
video is the
primary content
both guests and owners want to see and is a remarkable opportunity to differentiate yourself in your market. Here a two great article on drones.
https://truplace.com/general/blog-threetipswhenusingdrones/
https://www.thedronegirl.com/2021/05/21/real-estate-agents-using-drones/
Please feel free to share your experiences on how you use drone.