As part of our series "Getting Creative in Unpredictable Times", we want to take some time to go through the benefits of having a reward point module that is part of your brand loyalty program.
Successful loyalty programs help you foster repeat guests and turn them into brand advocates
Brand advocates are fiercely loyal and do your marketing for you when successfully managed
Loyalty programs in vacation rentals do not have to be just about rent. Get creative—offer point redemption for early check ins, late check outs, mid-week cleans or branded items such a t-shirt or hats.
History of Loyalty Programs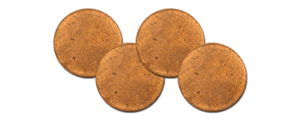 Since the late 1700s, merchants have used a variety of mechanisms to build brand loyalty. Retailers in colonial America started using copper tokens that would be give based on purchased amounts that could be redeemed for products later. Copper tokens were expensive, so later programs in the 1800s turned to stamps.
In the 1920s, the Betty Crocker brand instituted another familiar rewards program – the box top loyalty program that allowed loyal buyers to "redeem" a coupon against purchase or to collect other rewards.
Loyalty programs really took off during the 1980s with the introduction of the wildly popular Frequent Flier programs. If you were a member and still are, you will recall the ability to upgrade flights and even being given gifts at certain levels by the captain of the aircraft and flight attendants. This is the first case of my own product evangelism – being in Charlotte, myself and all the other high mileage frequent fliers staunchly promoted US Airways as the best airline out there (until it was acquired).
The Customer Journey
We all know the reason behind creating loyalty programs. First, it is human nature to just want free stuff (even if it technically isn't free). Second, rewards programs help fuel the progress of the customer journey as shown below:

All reward programs should be used to move the guest through the different stages of the consumer, recognizing that it is widely understood that it costs 5-10 more to acquire a new guest than it does to book a repeat guest. If you can gain repeat guest and even create brand advocates, imagine the positive impact on your marketing budget.
Reward Programs Case Use in Vacation Rentals
Hotel chains have good success with rewards programs. When those brands crossed over into vacation rentals, like Wyndham, the opportunity to create successful rewards programs within those brands seemed likely. Vacasa has now purchased Wyndham's and they do not offer a loyalty program.
You don't have to have the brand reach of a Vacasa or Marriott or other hospitality chains to create an effective rewards points program to foster your own customer journey. In the Barefoot Agent solution, we offer the technology to create a rewards program. Points can be generated by reservation type or at the guest level and you can build logic for how those points can be allocated. You can also determine how to allow guests to use their loyalty points. As mentioned above, this is a great way to get creative. Don't just focus on rent. If you sell branded ballcaps or t shirts—assign a point value to them. Have a great activity partner? Built that into the rewards program. Own a laundry? Offer fresh sheets mid-stay. Obviously, you don't want to offer too many choices, so I would start with a list of 5-10 items for which points can be redeemed.
Rolling out a rewards program should also be showcased to your owners. Make the connection for them that this program brings in repeat guests, who tend to be more appreciative and gentler renters.
If you'd like to talk more about the rewards program, or any of the other functionality that Barefoot offers, like great trust accounting, group booking functionality, upsell for concierge and activities, communication and CRM tools, give us a call at 877.799.1110 or email us at sales@barefoot.com.