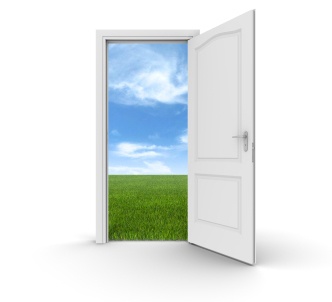 This is more in a series of responses to my initial blog about the new traveler's fees being implemented by HomeAway. In this reply, VacayStay Connect offers another perspective.
"Having worked with professional vacation property managers for many years, we understand why significant HomeAway business policy changes can invoke anger and frustration within the industry - a normal human reaction to change.
However one of the main reason HomeAway is implementing those changes is to make it simpler for the consumer, since the historic setup of their website has not always allowed for an easy booking experience. With increased competition from Airbnb and FlipKey, HomeAway needs to make it uncomplicated for guests to book their vacation rental, otherwise they will choose other sites.
And with their actions, consumers have shown they will pay a booking fee for an effortless process to make a secure reservation. Consumers will pay for experiences that make their lives easier and rather than fight it, we should embrace the opportunities it creates for each of us and the industry as a whole:
Acceleration of Real-time, Online Booking: As consumers continue to embrace vacation rentals, they expect to be able to transact in the same way they do for other types of travel products: with real-time booking and confirmation. The new fees will further increase HomeAway's emphasis to promote online booking for all properties and professional property management companies using systems like Barefoot are in the best position to support this trend.
Cost Reduction: The introduction of traveler fees actually means consumers are helping subsidize the distribution cost for any professional property manager operating under a pay-per-booking model.
Distribution Diversification: Many professional property managers continue to rely upon HomeAway as their top or even only third party source of reservations. It is time to diversify your distribution strategy and participate in multiple distribution channels, so that changes in one distribution partner don't have a major impact on your business. For example, Booking.com and even Airbnb are increasing their focus on vacation rentals as part of their strategy to offer all forms of accommodations.
Renewed Focus on Direct Bookings: Your own website has become more important than ever before. As you generate more revenue through more distribution channels, you will want to implement strategies to transform this business into repeat guests who book directly with you. This means you need a modern, mobile-friendly website (integrated with Barefoot, of course) and marketing incentives designed to encourage repeat business and/or referrals.
Consumer interest in vacation rental accommodations has never been higher and will continue to grow regardless of the recent introduction of travel fees by HomeAway. We look forward to continuing to help our professional property manager clients leverage the opportunities outlined above to cost effectively fill occupancy gaps."
As always, we appreciate our internet marketing partner's perspectives. We encourage you to reach out to VacayStay Connect if you have ideas or questions.