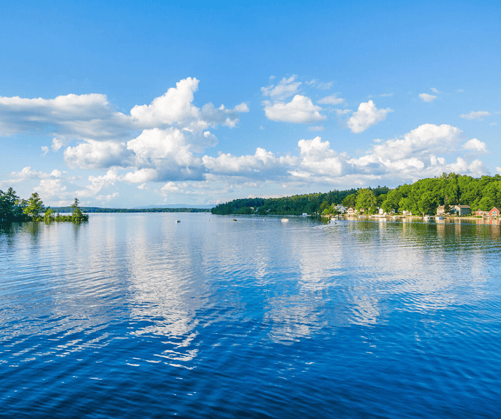 In this post, we discuss the top 10 reasons for starting a vacation rental business, emphasizing the benefits for real estate companies, including the potential to generate additional income streams, cross-sell services, and tap into new markets.
1: Growing Popularity of Vacation Rentals
The increasing popularity of vacation rentals provides an excellent opportunity for real estate companies to capitalize on this rapidly growing market. The rise of short-term rental platforms, such as Airbnb, has made these rentals more accessible, affordable, and convenient for travelers, who can now select from a broader range of options and personalize their stay to match their preferences.
2: Adaptability and Flexibility
Realty companies can take advantage of the flexibility and adaptability of vacation rentals to provide clients with customized services and accommodations, such as short-term or long-term rental options, furnished or unfurnished units, and more. This adaptability and flexibility can aid in the development of strong client relationships as well as the acquisition of new clients looking for unique and tailored experiences.
3: Retain Clients with Multiple Properties
Real estate companies can establish long-term relationships with clients who own multiple properties by managing them as vacation rentals and offering property management, maintenance, and marketing services. By assisting clients in maximizing their properties' value and generating income, the company can build loyalty and add value, positioning itself as a reliable partner for all their real estate needs.
4: Cross-Sell and Maximize Revenue
Vacation rentals can provide strong rental yields and long-term appreciation potential, making them an appealing option for those looking to maximize their investment returns. By expanding into vacation rentals, realty companies can generate additional income streams and cross-sell services like property management, maintenance, concierge, and real estate brokerage to clients interested in buying or selling properties.
5: Portfolio Diversification
Including vacation rentals in a real estate company's portfolio can help provide stable revenue streams, reduce risk by spreading investments across multiple asset classes, and lead to longer-term financial success through diversification.
6: Marketing and Branding Opportunities
Expanding into vacation rentals can provide real estate companies with branding and marketing opportunities, allowing them to stand out in a crowded market and differentiate themselves from competitors. Vacation rental marketing can help generate leads, bring in new customers, build their brand, and establish a reputation as a dependable provider of quality real estate services.
7: The Mobile Workforce
Upwork's survey showed that 36.2 million Americans will work remotely in 2025, an 87% increase from before the pandemic. The rising remote workforce creates opportunities for short-term rental companies to attract remote workers who are looking for a flexcation, by offering amenities like high-speed internet and dedicated workspaces, leading to potential business growth.
8: Increased Local Expertise
By managing vacation rental properties, real estate companies can gain a better understanding of the local real estate market, which can be used to improve client service by providing insight into investment opportunities, pricing strategies, and market trends. It can also aid in identifying areas with high rental potential and providing better advice to clients on property purchases.
9: Geographic Expansion
Vacation rental companies can expand geographically, allowing real estate companies to tap into new markets, build brand awareness, and spread risk across multiple locations. Moreover, this expansion can provide access to a wide range of properties leading to greater scalability, attracting new clientele, and increasing revenue and growth potential.
10: Better Use of Existing Resources
Venturing into the vacation rental market can allow real estate companies better use existing resources. For instance, existing staff, property management systems, and marketing strategies can repurpose to support vacation rental services. By doing so, real estate companies can reduce costs and increase efficiency while expanding their offerings to clients, ultimately leading to a more profitable and sustainable business model.
Including vacation rentals in a real estate company's portfolio enables them to capitalize on the growing popularity of short-term accommodations, diversify their offerings, generate additional revenue, increase growth potential, build loyalty, and gain a competitive market advantage. With the increasing demand for flexible accommodations, now is the time to explore this exciting opportunity and reap the many benefits that entering the vacation rental industry can offer.
Barefoot provides a vacation rental management solution for companies of all sizes. We focus on being very consultative continuously offering our clients best practices and valuable knowledge and partnerships in the industry. We have a 95% client retention rate because our clients can use this technology as they grow and as market needs change. If you'd like to have a conversation about starting a vacation rental company, please contact Claiborne at claiborne@barefoot.com or 252.489.8238.