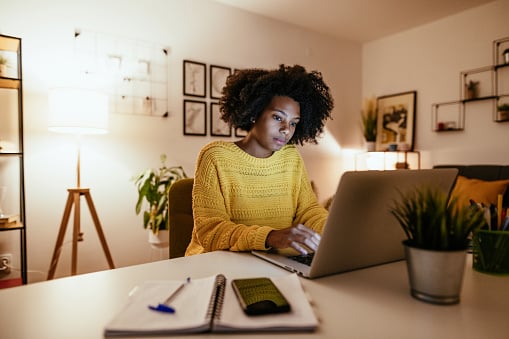 We know that transitioning your team and your business to new software is a daunting prospect. Most businesses have had at least one bad experience where that promised smooth transition to a new workflow or program was chaotic and troublesome. That's why we offer extensive demonstrations of our software to all parts of your company, showing you each benefit for every single department and individual task. So, what can you expect from a Barefoot Agent 4.0 demo?
As our software is designed to be tailored to suit your business needs, we first need a deep understanding of your company, your people and the way you work. To do this, we always start with a qualification call and then schedule an initial demo that last about an hour. During this session, you can either ask us a list of questions to verify whether our solution addresses all of your needs or you can sit back and let us present our solution with plenty of questions and discussions to make sure you see how Barefoot will fit into your business. We can follow this up with additional demos of our software features or explain specific functions, such as trust accounting, to any stakeholders that require additional information, until everyone is feeling comfortable.
At this point, we like to meet to go though our Barefoot Business Rules Matrix, which helps us all get on the same page and to thoroughly plan out your transition to Barefoot. This essential component of our implementation approach is what helps us tailor our process to fit your needs so precisely. We often even spot potential for improvement as we assess your business policies and procedures. Transitioning to new software provides the ideal conditions for business efficiencies, optimizations or a new revenue stream. We are always assessing and evaluating to find extra tweaks that could make your business even more successful after you move to Barefoot, taking advantage of our features along the way.
Once you've made the decision to integrate Barefoot into your business, the implementation and training phases can begin. We use a project management tool to lay out the whole transition process for you transparently. We understand transitioning to Barefoot impacts all areas of your business, so we like to use a combination of individual training, videos and written instructions, so everyone can learn the way they need to. You can also plan who participates in certain training sessions, so that every member of your business from the management and reservations team to housekeeping and maintenance staff will feel comfortable before your go live date.
So, why should you book a Barefoot Agent 4.0 demo? There's no better way to familiarize yourself with our vacation management software than to actually see the how your day to day routines and challenges would be addressed by the Barefoot solution. for yourself while we explain how features would fit into your specific business model. Barefoot Agent is a one-stop shop that will influence the workflows in each area of your business, so it's essential that you have a good understanding of how things will work. And our experienced, professional advice about extra revenue channels and business optimization is just the icing on the cake. Get in touch with our team today to arrange your free demo.