A deep dive from VRM Intel into the new pricing tools from Airbnb and HomeAway. Do you want to share your data?
At Barefoot, we make it clear in our contract that your data belongs to you.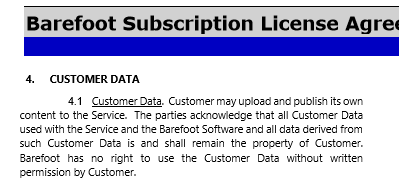 "Barefoot has always been forthcoming in our agreements and we have been clear since we started that your data belongs to you. We will always side with our clients about how and when they share their data. For example, we have an opportunity for our clients to share their information with the VRM Intel data analysis project. This will be shared on a by client basis based on their interest. We strive to act only on our client's behalf.," notes Ed Ulmer, President of Barefoot.
We also provide Revenue Management in our software with Dynamic Pricing, Coupons and a Rewards Management tool. We also partner with VRM Intel and Destimetrics on a client approved basis to help you with Revenue Management Strategies.
Take a look at the article posted by VRM Intel, and share your thoughts with us below.