Last week I posted a blogabout the HomeAway traveler's fee that are now being applied to booking generated through any of HomeAway's US portals. There is an opportunity for the savvy vacation rental manager who looks to their internet marketing expert. This is the first blog in a series of blogs on this topic.
I asked our internet marketing partners to provide some of their thoughts about the blog and I will be posting them in a series over the next couple of days.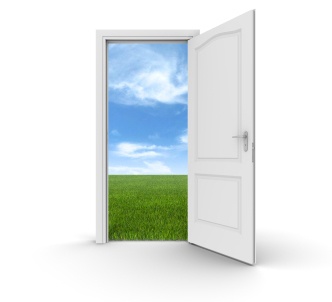 SPEND MONEY ON YOU
The first reply comes from Barefoot partner, Ray Miller, Managing Partner of RealTech. A self described "how can I make this work better?" sort of personality, Ray offers the following thoughts:
"What stands out to me is the risk to a property manager in relying on any outside platform as a primary source of bookings. I know property managers who are spending hundreds of thousands of dollars per year with external listing sites such as Homeaway, and are spending less than $10,000 per year on their own website marketing.
Whether Homeaway or other third party booking sites, this approach moves control of the guest acquisition from the property manager to the external booking site. The best way I know to counter this is to market your own listings on your own website, using whatever channels your guests prefer.
It's not enough to have a great website - you have to market your listings through your website (and through social media in many cases) in order to build your own market presence. A disciplined, long term program of market optimization ensures that a property manager is getting full credit in Google and other search platforms for the listings they have, and this has proven to be a much more reliable approach to build online bookings. There are amazing opportunities to find qualified guests in Facebook right now, that can be reliably converted to bookings through the property managers own website without relying on external listing sites."
FOCUS ON YOUR EXISTING CUSTOMERS
Another great response was offered by another long time industry expert, Susan Blizzard of Blizzard Internet Marketing. Susan offered the following:
"As we noted in our blog post earlier this month, strategically, it's always better to not depend on third parties. Rather, know your guests. Cherish them. Keep them coming back. Boost your marketing to your current customers, and reach out to their friends. With more repeat business, you have fewer spots to fill with new reservations.
With the addition of this travelers' fee, vacation rental managers can keep current guests happy and provide them with better pricing. It's just means that they need to do a great job of getting the word out. That's why Blizzard has a whole team of marketing experts to market our clients' businesses in all aspects of online marketing."
Both of these experts make a good point about focusing on the opportunity that is in your control as a vacation rental management company. One other thought for those of you who are thinking about your vacation rental management software... do you have a technology in place to help you achieve your goals, create your niche and allow you to control your own internet marketing destiny? At Barefoot, we offer you options to work with the internet marketing partner that is best suited to you.
Please feel free to post your comments below.