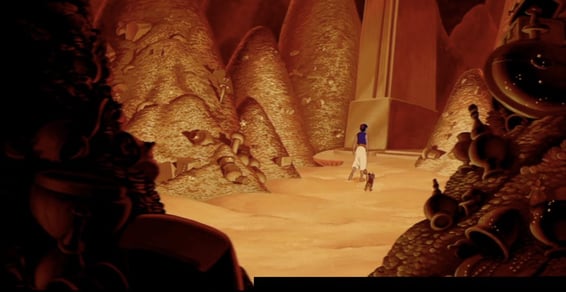 In the course of having conversations with clients and customers we often have a conversation about the benefits of having an "open" system. Unlike some other software providers in the industry, we view using our API (Application Programming Interface) as unlocking a treasure trove of potential functionality for our clients. Other software programs have the opposite opinion, viewing open systems as being a Pandora's Box, with the potential to release misery and other negative things into the vacation rental management world.
The Pandora's Box perspective comes from the thought that vacation rental management inventory and data should be protected at all costs. In the example that I am thinking about, the software provider only allows for a handful of partners, each of whom is the sole provider of add on services, like insurance. This approach is certainly simpler and easier to maintain. Theoretically, not allowing access to vacation rental data by third parties has the possibility of protecting owner, guest and property information. But if you read Tom K's blogs, you will know that this information is still jeopardized in numerous ways not merely by allowing third parties access to discrete sets of information.
The other side of the spectrum can means opening your system up to third parties that offer additional functionality for vacation rental management companies. Leveraging an open API has the "benefits of revenue generation, user traffic and innovation, especially with the growing adoption of mobile devices among consumers today," notes ZDnet in this article. Don Hinchcliffe, the Executive Vice President of Austin-based Dachis Group, is cited in the article as saying
"APIs are a way to cost effectively scale a company's businesses in many simultaneous new directions as well as tap the ingenuity of a large partner ecosystem, all while largely firewalling risk," he said in an e-mail. This ability is important, he emphasized.
He explained that traditional business partnerships, joint ventures and product integrations are time-consuming and expensive to create and maintain. In comparison, the open API model is "designed for nearly effortless, asymmetric scale", where almost all the work needed with the partner is pushed to the other end of the relationship, he said.
All the API provider has to do is "create the API and support it well", Hinchcliffe added."
At Barefoot we choose to provide our customers and partners with access to a well-developed and well supported API. We've taken our API technology even further to parse it into discrete interfaces that allow access only to certain data, like guest information. When we work with various partners, especially web partners, this allows us to give them the technology to access only what they need. This allows our clients lots of room to innovate to create more bookings, creating niche markets and more efficiency. To take this one step further, we have had a guest access tool for almost 8 years, but what our partners can offer is a different set of guest tools and by opening this avenue, you not only get the best of what we offer, but the best of what they offer.
We don't stop with just web partners. We look for marketing partners, payment solutions, travel insurance providers, keyless entry and remote automation and workforce management. Our clients leverage our API to unlock countless treasures that stem from larger markets and using best of breed technology to lower costs and increase revenue.
Where do you stand on this issue? Does leveraging an open API have inherently negative connotations for you or do you believe that a treasure awaits you in leveraging a partner eco-system? Share your comments below.