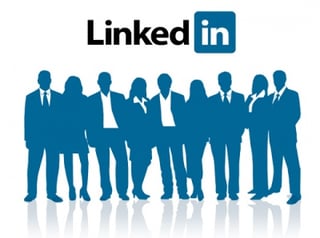 In case you missed the announcement earlier this week, Microsoft has reached an agreement to purchase LinkedIn's business social network for over $26 billion dollars. This is Microsoft's most expensive acquisition to date and one of the largest acquisitions in the industry. Hear me out while I suggest that this may have significant benefits for the vacation rental industry.

What Microsoft is trying to achieve with this purchase is the ability to add functionality to what they typically call their "productivity suite." Microsoft's CEO Satya Nadella noted in an employee memo that "In essence, we can reinvent ways to make professionals more productive while at the same time reinventing selling, marketing and talent management business processes," Microsoft CEO Satya Nadella.

The overarching plan for joining the two companies is to create a digital map of the world's workforce, employers and academic institutions to be able to connect all three at various points to facilitate additional productivity and economic opportunity.

What does this have to do with vacation rental management companies? Well, imagine being able to have even more access to potential employees, with a full understanding of their skill set and being able to map them to options to increase their skill set. For those of you that live in beautiful destinations that are seasonal or too expensive for your employees, this will provide you with a marketplace to facilitate positions that might make sense for a telecommuter.

Another example might be more interesting for those of you who are responsible for creating and retaining owner relationships. Nadella provided an example of your Outlook calendar and Linkedin working together. Using the appointments made in your Outlook calendar, Linkedin could provide relevant articles for potential homeowner's business ventures and suggest related people that you share in common. Perhaps one of your colleges went to the same school or used to work with this person. This will give an owner relations manager a huge edge. Also, for those of you who have a real estate side of the business, this will become essential.

If I have piqued your interest in social media being more than the ability to share cat videos, great! I know that I am going to spend some time brushing up on my LinkedIn skills to make sure that I will be ready to leverage this integration in the future.

For more details about the financial transaction of this acquisition, you can see more details here.