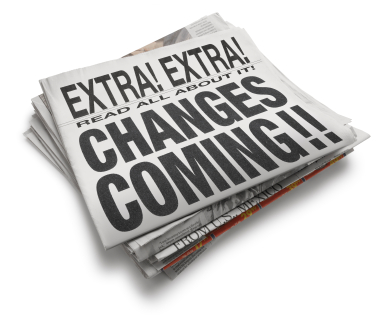 If you think Coca-Cola and Pepsi have slugged it out over the years, it's time to watch the online vacation rental industry go at it. The competition is fierce with the major players gunning for each other (even if they say otherwise). Two weeks ago, a Skift article honed in on the competition between HomeAway and Airbnb. Lynn Atchison, HomeAway's CFO, stated that the two companies have a 12 percent overlap in listings, stating that "we know they are coming after our space."
When Airbnb entered the picture, they focused on the primary residences in major metro areas whereas HomeAway, targets vacation and secondary homes in more resort destinations. But it appears that, as time marches on, Airbnb seem to be encroaching on the vacation home market.
Another article in Skift reported the findings of a Blueshift Research report that indicated the crossover seemed to be coming from the fact that HomeAway's new pay-per-booking policy was driving smaller vacation rental management companies away and often towards Airbnb. While larger rental management companies like the pay per book model, smaller companies that hold 250 total rentals or less have begun to look towards other online travel agencies. According to the article, "Some vacation rental managers with 250 or fewer properties who offer their properties on HomeAway sites are dissatisfied with the company's relatively new and optional pay-per-booking business model and are turning to Airbnb, which is making market share gains."
To counter this shift, Atchison stated that HomeAway needs "to promote vacation rentals and to point out its differences with Airbnb" and is planning a new marketing campaign for this effort.
HomeAway and Airbnb differ in their models with the first point being that HomeAway does not charge renters a booking fee for the property instead charging the property owners/rental management companies a fee for each booking. Another HomeAway attribute, according to Atchison, is that there is a 24-hour hold period between reservation and confirmation to "give owners a chance to vet potential guests."
Finally, probably the biggest difference is that HomeAway does not offer "rooms" within a vacation rental as Airbnb does. This seems to be the basis of the 2015 advertising plan in which HomeAway will spend $100 million.
Another competitor that may begin to have an effect is Booking.com. This company has begun to acquire rental properties in areas where demand for vacation rentals is high. Additionally, it has stretched its arms across the Atlantic by partnering with Interhome to have access to over 2,500 rental properties worldwide. Booking.com wants to be the go-to source when it comes to making travel arrangements offering hotel and vacation rental accommodations worldwide. And, dare we say it, they want to do it "right booking now."
Even though vacation rental management companies seem to have a lot more options in terms of where to list their rentals beyond their own website, the question remains which ones benefit them the most? Is it smart to comingle vacation rental properties with hotel rooms?
Over the past couple of years, there have been numerous acquisitions and buy outs within this fiercely competitive industry. Who knows what merger is next…we can only stay tuned and watch.