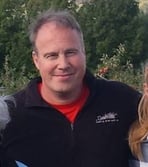 I have been reading a lot of articles on the changes that will occur in 2018 to the vacation rental market. Most of this year's trends seem to follow what I listed as my expectations for 2017. So, my 2018 trends will include much of what I suggested in 2017 with some additions and more detail.
Here are my expectations for 2018:
There is a lot of money flowing into the vacation rental market.
Two examples that come to mind immediately are:
Venture capital –Vacasa has received $103.5 million in venture capital in October, which has allowed them to move up to 6900 units available worldwide. This is up from 2400 units from last year when they received $35 million. If you are going to go big, I suggest you go real big. The only way they are going to survive is to be bought by a much bigger fish.
Buy outs – We did see a few of our clients get gobbled up by Vacasa at the end of 2017. We also saw a company purchased by an agency in the next market to get a foot in the door.
I think you will see this trend continue for the next few years. If you are thinking about retiring or considering getting out of the business, there are ample opportunities. Let us know and we may be able to connect you with a buyer.
Take some time each year to consider what is the value your business. Selling a business means a deep audit, so clean up everything, I cannot emphasize enough that buyers will pay more for your business if there is less risk and good opportunity. Less risk comes from providing them with details.
Define your niche and focus on the opportunity of that niche. Your business has a complex value that it is based on market share, opportunity, profit and proximity. In most cases in that order of importance.
Portals are maturing and competing head to head.
They want your inventory. It is a major part of their valuation. The question is "does this benefit you?". My recommendation is to shop the portal, see how much inventory is in your market, and see if they fit your niche. Look for your competitors and your competing markets. Ideally, you are looking to be first and stand out. Focus on your niche and your personality as a company. Remember your houses are not hotel rooms and your clients who are going on vacation are putting their trust in you.
In your conversation with the portal make sure you understand what you need to get on the first page and do what is necessary-which includes continue to shop their pages. A few of our smarter clients have been able to drive new home owners to their program by owning the whole first page and moving RBO's deep into the obscure pages.
There are also a lot of micro-portals appearing that are niche based. You should consider those as they tend to be more socially connected.
Think of your own web site as a portal. You are in fact the local expert and if you know and own your niche you can compete against the big players through social strategies.
Finally, keep an eye on Zillow. They are in the long-term rental arena but as they get there MLS feeds resolved, I think you will see them move into this market.
Reviews continue to be very important.
With so many web pages of rental inventory, guests need to trust before they will hand over their hard-earned dollars. Trust is the priority in marketing and why reviews are so important. The perception of real reviews is more important than perfect reviews. Reviews from "people like me" will become the norm. Ideally reviews from someone they know even indirectly will be the most powerful.
There will be more mixed lodging in vacation rentals.
Wyndham continues to buy up companies. Choice Hotels has a partner program. Corporate housing companies are eyeing shorter stays. All this ties to my point above that money is flowing into the market, and third parties are looking to capitalize on inventory. All of this means that there is going to be a higher level of professionalism and a higher level of expectation from the guest.
Be a vacation company, not a vacation rental company.
It is all about servicing your clients and providing something that they cannot get anywhere else. That means know your niche and have that property inventory. It means offer the services to compliment that niche. This is where you differentiate yourself from your competition and the portals. It is where you generate your real value to your clients, to your owners and to your exit strategy. It also is the last of the added fee opportunities for your bottom line and can be very lucrative if automated.
Vacation rentals move further towards professionalism.
I think you will see owners start to return to the smarter vacation rental players. Laws and taxing issues have become more complicated. Liability insurance will increase in price and complexity as insurance companies get a better understanding of this new market. Customers expect automated transactions. Smart rental companies have adjusted their value propositions. One of the big ones is to include RBO tools like our Advanced Owner Access which allows individual owners to market their own properties. By doing this, you will function more like an asset manager and not just a property manager.
Agencies are combining asset management services.
As second homes sales continue to grow, smart agencies are looking at ways to benefit from being the local expert. In some markets, we are seeing agencies open or align with insurance companies. In some markets with large numbers of home in flood plains, I have seen them align with house-raising companies. Some companies, as part of their yearly pricing and contract process, are starting to focus on improving the inventory by doing Comparative Market Analysis (CMA) to get the homeowners to improve their properties, give the agency flexibility on pricing, and remind them of their sales divisions.
Guests will start to understand the risk of RBO booking.
Every client I have talked with has at least one story of a guest who has been scammed by someone posing as an owner or an RBO owner who has been scammed by a guest in their market. Most of these scams are perpetuated through the big portals. We in the professionally managed vacation rental industry historically have down played these tragedies believing it will hurt our market and the industry. I suggest that our industry is rock solid and that if anything we should be promoting the difference between RBO and Professionals. In this age of hyper sensitized media, it is only a matter of time before these stories start to mainstream.
Parts of yield management are coming of age.
Most in this industry consider Yield Management dynamic pricing, which is the ability to modify price based off items like occupancy levels, events, number of guests and more. A move to daily pricing makes this process more manageable and for those guests transiting from hotel lodging more trusting of our market. To be ahead of the industry we should be looking at other segments of the hospitality industry who are more mature. You will see that Yield Management includes coupons, concierge, upsell and rewards programs. Most smart companies focus on using these tools to build a value proposition that is more than just based off price.
Staffing will continue to be most company's biggest problem.
Providing a remarkable vacation is a mixture of matching guests with the right niche player and personalizing their experience. While much of this can be done by great CRM, lead management and true Yield Management ultimately having the right staff is the difference. Putting them in a place where they can truly make the guest feel special drives repeat business, social media, ownership and the sheer joy one gets when we are able to share that special local experience.
Finding the right staff is important and keeping them is paramount. With younger generations empowering them and rewarding for above and beyond service is key. But there is nothing like older personalities to really help the niche experience. Finally, never under estimate the connection points that non-front desk staff have to effect the guest. With low unemployment numbers I wish I had a secret sauce, but staff with the same interests as you will find you if you have a strong enough niche.
Finally, working with 3rd parties for non-touch employees is a good option. They bring expertise, so training can be minimized, you don't have to pay benefits and departure is simple. This industry and the world is changing so quickly that having outside resources can really assist you in staying current.
Barefoot continues to build functionality to assist clients in being at the front of these trends. We are happy to go into more details on any of these trends and our solutions. In addition, if you have any ideas we welcome comments as that is how we all improve. Let's have a great 2018!