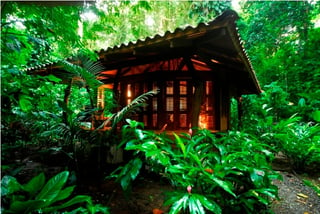 To many, the idea of a perfect getaway involves indulging in nature. Ecotourism, another disruptor to the vacation rental market, is defined as "tourism directed toward exotic, often threatened, natural environments, especially to support conservation efforts and observe wildlife." Essentially, it is a unique opportunity to relax while exploring and appreciating exotic wildlife. Places like Costa Rica is not only a popular country to vacation, but it is recognized as one of the world leaders in ecotourism.
Costa Rica's increasing popularity is one for the vacation rental market to be on the lookout for. Currently, the United States, along with Canada and Mexico, bring in the majority of visitors to Costa Rica. This means that ecotourism will not be slowing down anytime soon. Some experts estimate that ecotourism now represents 11.4% of all consumer spending. With the expansion of the vacation rental market through Airbnb, it is likely that ecotourism will continue to grow and places like Costa Rica will attract more visitors every year.
What does this mean for property managers?
With the changes caused by Airbnb and growth in the rental market, will property managers have to scramble? Because everything is online, property managers are efficient to adapt to the shifts by bringing the business online. According to Alice Jong of Phocuswright, "nearly 70% of property manager bookings are driven by online channels". This means that more managers are seeking to invest in software technologies.
About Barefoot
We are not nervous by change. As a company, we recognize the element disruptor of Airbnb and embrace it. Our software offers a direct integration to Airbnb and we look forward to helping vacation rental management companies in each unique destination manage their business the way they want to. As our clients adapt to the change of the industry, we change and grow with them. That is why Barefoot is your number one choice for a vacation rental management company. We are the most customizable vacation software out there. We continually ask our clients to tell us what they want in their software and we work with our team to make it a reality. With the ever-changing market, it's important to have a software that will change with you.