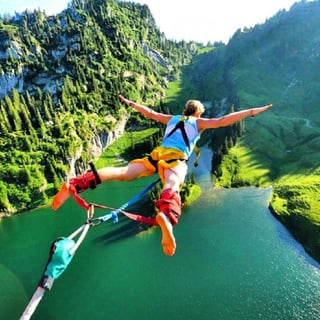 I know we are all busy with the details of our business, but I believe that it is important as a vacation rental manager to regularly step back from time to time and take a look at the big picture. From my perspective the big picture is that while we book rooms, those that come and enjoy those rooms are here for something much bigger. They are here for a vacation and a vacation is not about the unit, it is about the memory.
Memories are broken into two things; 1) a few epic experiences and 2) who they spend their time with. The desire to have an experience is usually based on a hobby, a bucket list or an interest. They rarely have to do anything with the place they are staying unless you can factor in proximity or a concierge that simplifies the experience. This is where your staff could have a huge impact.
First, you need to engage your staff into some form of concierge, most of you do, but don't realize it. Empower your team to answer guest's questions on that journey to the most memorable vacation. Go further—ask them to recount the experience at the end of the day or vacation. If you can engage them in this way you will be the first one that they describe that experience to-which is the same as reliving it, and some of it will stick with them. You cared enough to ask.
It is also about taking an interest in why they are staying with you. I would also suggest that you take that to the next level by making it easier for them to get to their experience, while the journey or vacation is part of it, most are nervous about a new place and a new experience. Because they are staying with you, to some degree they trust you, and in most cases are willing to pay a small premium for that trust. Online activities booking is not as difficult as it used to be and with Barefoot we are serious about this capability in our system. Keep in mind, the best activities are done by the small activities companies who can not only provide the experience but the passion. I am sure you can look around your market and see small activities companies that while they make a living doing this, they do it because it is there passion., . They are what makes your market unique and they could also be what makes you unique as well (if you allow it). They are of course harder to work with than big companies who have online booking, reservation systems, but not impossible. Barefoot has a number of ways to help you connect with them.
Second, take the time to figure out who are your best clients and what they enjoy. And market to that experience. Remember that the "best" does not mean those who spend the most money, it really means the happiest, the most excited, and those that will tell their friends, come back next year, and that you connect with and you could see them buying a place in your market. This is the social aspect and what will drive your repeat and word of mouth business. You should focus on providing more detail and access to the activities that trigger them. Providing a focused web site is a great way that goes much deeper and includes local lore or history, little known facts, testimonials and of course an opportunity for you to assist them in their quest.
I am a big fan of lifestyle companies-- if you can do what you like and make a living doing it that is great. If you can combine that with an exit strategy even better. For our industry, I believe that the future is truly for those who embrace a few niches and focus on providing the best vacation possible.
Here is an interesting article to prove my point.
https://techcrunch.com/2016/09/19/airbnb-acquires-travel-activities-marketplace-trip4real
Consider: here is an example of a small company who was bought by AirBnB and while $ 6-10 million may be very small money according to this article, most of you would think that is a reasonable payback. If you combine this article with what Wyndham, Vacasa, Natural Retreats, and Grand Welcome are paying for agencies, you are in a unique place right now. Activities are the next wave of automation. There are a number of companies that are trying to grab activities from the top down. You can get them from the bottom up. If you act more like a portal than a vacation rental or property management company, you become the leader in your market and niche.
And that is truly worth something.