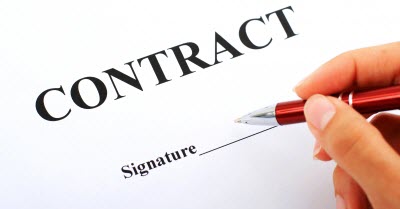 As a vacation management company trying to get a new owner to come to your program, I am sure you have a page that outlines your value proposition. This of course must be more than a discussion about price. Here are a few items to consider when crafting your owner onboarding value proposition:
Dont just put it in writing. It is all about the presentation, the visuals and getting them engaged in the conversation. Show them what you are going to do.
It is crucial to provide services that are hard to replicate by competitors(which including portals). Things like a demonstrate of owner access page and the ability for them to have their own unique web page to leverage social media. Provide expertise about staging for photos, for the ergonomics of a great stay (which includes decluttering) and for safety (see discussion below about using "fear").
Provide them with a rental CMA and work with them to come up with what they can expect to earn on their investment within a certain time frame. Like a good real estate agent trying to sell a house, you should assist the owner to understand the market including defining the rental rates. If you help them define the price then they will take the ownership of it as well as give you more latitude in adjusting it, if neccessary.
Which leads me to trust. How do you build immediate trust with the owner? I would suggest that you approach this by finding connections. Discuss with them how you will do target marketing to your niche guests, which ideally is the same niche that they fit as well.
Present your ability to remove the "fear" issues in rentals. Show bad rental experience that have occurred in HomeAway, Airbnb, Craigslist, RBO rentals or by others in your market(we have some articles about this in our support forums). Talk about the implications of a house not being up to building code and what the legal ramifications might be. Focus on conversation about how you will assist them in making sure they are protected. Present your plan to protect their investment, the guest and your family and friends.
Make the point that you are meant to simplify all the things that your competition will not easily offer, like linking to multiple portals, owner statements with statistics, etc.
Once you get the owner into the program try to remind them constantly or at least yearly what you do that no one else does. Build a whitepaper or a case study of your best owner and ask owners to promote your business either by doing reviews (Google, Yelp or others) or talking to other owners. Never stop promoting your uniqueness, it may be one of the best ways to get new owners.