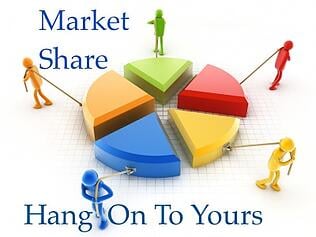 What is a "hospitality market" anyway? Simply put, the hospitality market consists of hotels, convention centers, visitors' bureaus and any other category that helps grow the hospitality business and tourism industries. Vacation rental management companies have become an integral part of the hospitality market by offering alternatives to hotels and resorts at and near their destination. Whether locally-owned or as an online reservation company like Homeaway.com or VRBO.com, this segment of the industry has begun to move towards the hospitality market that hotels seem to have dominated.
As a growing industry, vacation rental management is making a name for itself in the tourism industry. A recent article at phocuswright.com referenced that in the past 12 months, 22 million people stayed in vacation rentals while traveling for leisure. The amazing thing is that the 22 million represents only 17 percent of these travelers as opposed to the 83 percent who chose to stay in hotel accommodations. And, of that 83 percent, only one out of five even considered renting a private home or condominium.
Most experts believe there are a number of reasons why travelers choose to stay in hotels instead of staying in vacation rentals. One of the top reasons seems to be the misnomer that they do not have all of the "bells and whistles" that seem to come with hotels in terms of concierge services, amenities, and in-room features, just to name a few.
In fact, many of the properties listed with rental management companies have more amenities than hotels and resorts ever dreamed of having. Guests who have not yet tried vacation rentals need to understand the comfort and convenience involved in staying in a home or condominium. What could be better than knowing that when they wake up in the morning there is no need to get dressed for the day to have breakfast instead enjoying coffee on a porch that looks out on panoramic vistas; or the ability to cook out on their very own grill by a private pool; or that there are often bikes and other equipment in garages for use by the guests at no additional charge. Does a hotel offer that?
On top of this, another top attribute of vacation rental management is that most of the people who work for these locally-owned companies not only work in that location but live there as well. They have insight to the area from a local perspective. Additionally, being a local gives them access to offers and activities from the standpoint of having a one-on-one relationship with local business owners many of whom are their friends.
Compete More Effectively
By using effective branding and taking on a more "concierge" approach to vacation accommodations, vacation rental management companies will continue to add market share and compete more effectively in the hospitality market.
Barefoot Supports Concierge Services
Barefoot offers its Vacation Rental Management customers the ability to offer concierge services both through reservationists' conversations and through our Guest Access module. The ability to continually brand your vacation rental management company as the provider of unique properties that are more suited to family vacations and other types of get-togethers is integral to the Barefoot solution. For more information, please contact sales@barefoot.com.