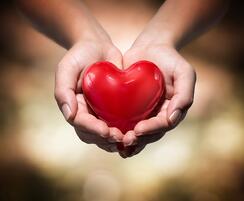 If you follow business trends, you will have noticed that giving back to the community is integral to the business plans of some of the most influential companies and entrepreneurs in the world.
When a company is able to both contribute something and benefit themselves in terms of marketing, this is "save the world marketing". One of the most well-known examples is the Gates Foundation. It focuses on programs that provide healthcare and education as well as enacting programs to reduce poverty around the world.
Another great example is TOMS shoes. The One for One program created by CEO, Blake Mycoskie donates a pair of shoes to needy children for every pair purchased. To date TOMS has donated over 10 million pairs of shoes to children in need in over 60 countries around the world.
While major corporations are able to "save the world" on a grander scale smaller business can also do their part to help their communities or support personal causes. Beyond making monetary donations to worthy charities, you can also empower employees to take part in local charitable projects. TripAdvisor.com is a good example of a company that gives back in several ways. It provides lunch to the employees a few days each work week and in return, the employees take the money they would have spent on lunch and donate it to a selected charity.
To apply this concept to the vacation rental management company, try to leverage technology to offer your own version of "save the world" marketing. If your technology allows third parties to make reservations through your system, you can create a variety of charitable programs. One scenario is if your company has a relationship with a local children's hospital. The hospital can promote your vacation rental homes for visitors to stay in for the marathon weekend. Each booking could also make a donation to the fundraiser. Barefoot software offers this capability through our Referral Agent Network module.
Aside from being a good steward in the community, the "Save the World" marketing concept is a huge opportunity that can help a company shine above the competition. In the business of property management, this is an exceptional way to garner trust and loyalty with current clients as well as gain interest with new ones. It is also a very unique way to build brand loyalty.
Sir Richard Branson, Founder of Virgin Group and Virgin Unite Foundation, operates on the principle that "when you give freely without expectations or attachments, you will receive, often even greater in value, and not necessarily from the same source."