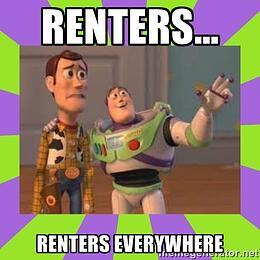 If you've read one blog about social media you've read five. I've even written about social media before for the Barefoot blog. But what if we thought about social media and its channels as just a small piece of the puzzle for vacation rental management companies. These are just the tools that you might use to really leverage the actual goal of gaining social reach.
Here's a great example of how we at Barefoot think about social reach. We believe that it starts with your owners. That's right, it's not necessarily that you've engaged your tenants on your Facebook page. It's the people who were your tenants at one time or more than one time. They decided to buy a vacation home because they fell in love with your area and its amenities. They know you, they trust you and they are your greatest asset.
As their vacation rental management company you want to take advantage of your owner's loyalty AND their social reach. Rather than asking them to occasionally share a link to their subpage on your website, why not get them involved. Allow them to build their own website, with their descriptions, their photos and their comments, all running off of your backend so that the calendar and the online booking are all still in your system.

This owner posts this website on his social media channels or the electronic classifieds, or their internal networks at the company they work for. Because they are a trusted member of each of these communities, potential renters will be more likely to make a booking because they know and trust the connection. You get a booking because the owner is acting in his realm of influence.

Here's an actual anecdote from one of our customers in Myrtle Beach. They had an owner that built his own website using their backend system. This particular owner was a doctor in Baltimore that posted this website on the internal website for the hospital. Because employees in the hospital new of this doctor, they made not only a decision to rent his house but also to visit Myrtle Beach.
When the owner's house was fully booked, these people looked for other properties to book on our customer's website because this company was now trusted because the doctor worked with this particular vacation rental management company. They booked 170 reservations in total as a result with a correlated revenue of over $250,000 in one year.
This is just a piece of how we tend to think about social reach. We are constantly looking for tools that you can leverage in ways that are unique in the industry. By making your owners feel special and empowering them to act as agents to build loyalty and trust in your company, you can really take advantage of social reach.
If you have questions about Barefoot's Advanced Owner Access tool or about other ways we see things differently at Barefoot, please don't hesitate to reach out. Many of our customers come to us because they feel that with these tools and technology platform, we help them be two to three years ahead of where other players are in the vacation rental management industry. We can be reached at sales@barefoot.com.